Bigg Boss 14 October 17 episode LIVE UPDATES: The contestants who have been nominated for eviction this week include Rubina Dilaik, Abhinav Shukla, Jasmin Bhasin, Jaan Kumar Sanu and Shehzad Deol.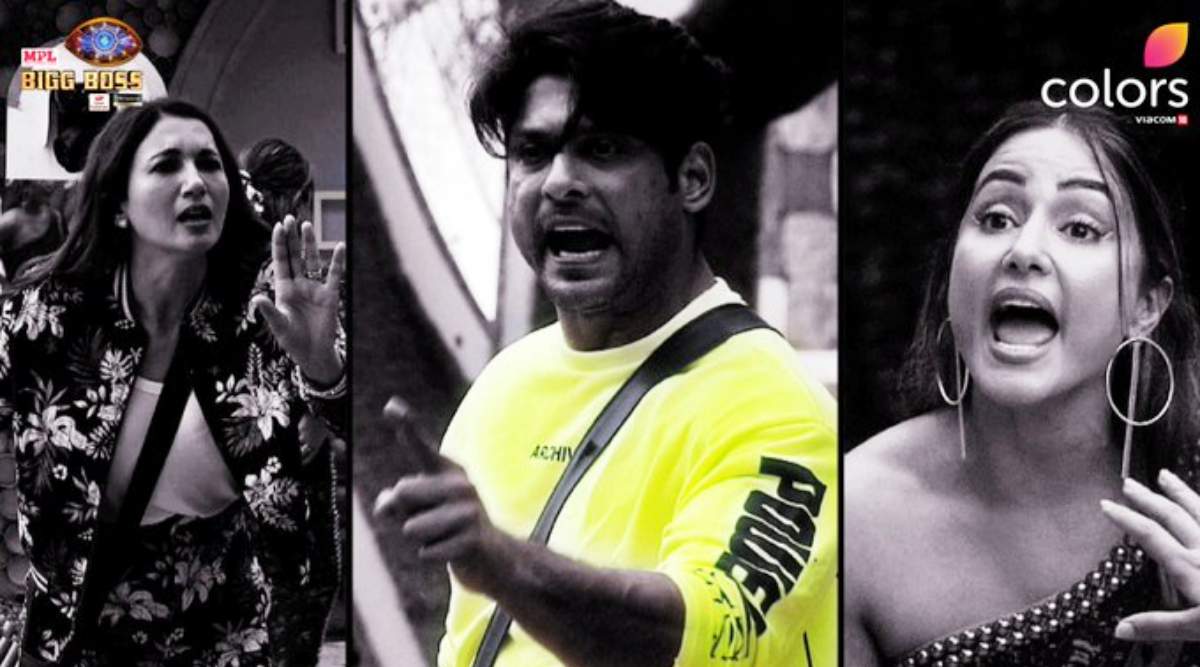 The second week in the Bigg Boss 14 house was full of twists, surprises and drama. While Sara Gurpal's sudden eviction came as a shocker, we also got to see a fun side of the fresher contestants, who until the end of the first week were being overshadowed by the Toofani seniors-Sidharth Shukla, Hina Khan and Gauahar Khan. They showed their dedication towards the show and maintained that they too have the calibre to entertain the audience.
This week we saw contestants of Bigg Boss 14 – Rahul Vaidya, Nishant Malkani, Rubina Dilaik, Eijaz Khan, Pavitra Punia, Jasmin Bhasin, Nikki Tamboli, Abhinav Shukla, Shehzad Deol and Jaan Kumar Sanu fighting for immunity. In the Farm Land task, Rahul, Eijaz and Nishant put their best foot forward and scored a win for their team, which also included Pavitra. They won immunity from this week's eviction. Their opponent team, Jaan, Jasmin, Rubina, Abhinav and Shehzad lost the task and got nominated, half because of their lesser effort and rest because of a biased coordinator of the task, Nikki Tamboli.
In another task, the contestants were given a chance to win back their personal belongings from the BB Mall. After a lot of action and drama, Pavitra, Nishant, Eijaz, Abhinav and Jasmin won the task. Amid the various tasks, the audience got to witness the changing dynamics in the house. Pavitra and Eijaz, who looked like a probable couple, are not even on friendly terms now. Jaan Sanu confessed his feelings for Nikki but she made it clear she thinks of her as a brother.
Last week Salman Khan, the host of the show, got upset over the laid back attitude of the contestants. But it seems, this week they haven't disappointed the Dabangg Khan. Now, it remains to be seen who will get a pat on the back from him, and who will get an earful from him.
The last night's episode of Bigg Boss 14 witnessed some fireworks as Hina Khan and Gauahar Khan stood up against Sidharth Shukla during a task. The episode began with Nikki Tamboli and Jasmin Bhasin fighting for their personal items. Before the task, Bigg Boss announced since Tamboli has her belongings with her, she won't lose or gain anything in the task. But Tamboli, in her competitive vibe, decided to fight for it. Jasmin too promised to give her all to the task.
During the task, Nikki and Jasmin got into an ugly fight. They tore each other's basket in which they had to collect the balls. As the buzzer rang, Nikki only had her photo in her hand along with four balls and Jasmin had three balls in her torn basket. Now, Hina and Gauahar argued that Jasmin had the balls in the basket, and Tamboli held them in her hands, which is not acceptable according to the rules of the task. For Sidharth, nobody won the task since the baskets were torn.
After some over the top yelling, Sidharth said he doesn't want anyone of them to be declared the winner, still, he will go with what Hina and Gauahar decide. They announced Jasmin as the winner and she got back her personal items from the bb Mall. But that was not it. When Rubina Dilaik came to congratulate Jasmin, she yelled 'Women power'. Her comment irked Sidharth as he asked, "What is women power in this?" This led to another heated argument between Rubina and Sidharth.
Towards the end of the episode, Rubina and Abhinav were at the centre of everyone's accusations for not considering chopping as a part of the cooking duty.
Talking about entering the show with husband Abhinav Shukla, Rubina Dilaik had earlier shared, "Honestly, neither me nor Abhinav ever had an inclination towards the show when we were approached individually. We are less of city people and enjoy our time in nature and solitude. We are not the right contenders who would give 'appropriate content'. However, the offer became interesting when it came as a couple. We are both very distinct and strong individuals and have certain qualities and flaws. In this age and time, one requires a partner who you can look up to, and also have an amicable way to be in a relationship. We have learnt all these things with the passage of time, and I will not lie, we have had problems and challenges in our marriage too. However, what keeps us together is that we have not lost our own individuality. We never overshadow or want to change each other. And I think Bigg Boss is the only platform where one can keep a private aspect in public, and touch lives through that. I think we will learn about ourselves, each other and the relationship through the show, and also set an example for others."
Bigg Boss 14 airs on Colors TV at 10.30 pm from Monday to Friday. The Weekend Ka Vaar with Salman Khan is aired on Saturday and Sunday at 9 pm. The show is also streamed live on Voot Select. 
Source: Read Full Article