Karan's masterstroke works, and the equations in the house are changing quickly.
A huge fight breaks out on Day 6 between OTT contestants Shamita Shetty and Pratik Sehajpal.
On the other hand, love seems to be in the air for Miesha Iyer and Ieshaan Sehgaal, with both of them spending time with each other throughout the day.
Karan Kundra is slowly becoming the mastermind in this season, as the contestants living in the jungle area follow his strategy and succeed in breaking the strong bond between the OTT trio, Shamita, Pratik and Nishant Bhatt.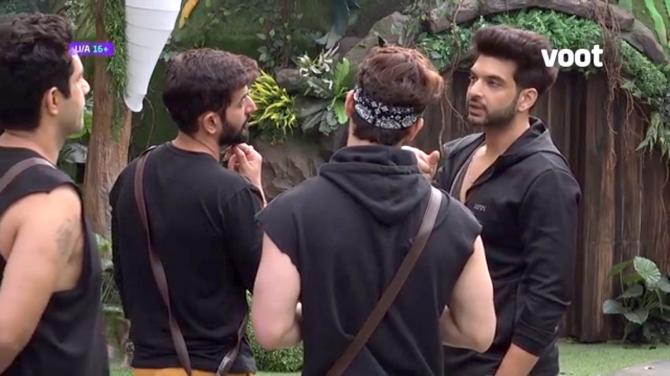 The episode begins with Pratik and Akasa Singh talking about their equation. She assures him that she won't stop talking to him even if he is playing games with her in the house.
Karan plans to get back the map from the OTT trio by creating differences between them.
The junglewasis agree to go along with his strategy.
When Bigg Boss sends back Umar Riaz's luggage, Pratik tries to take it away.
Jay Bhanushali stops him and the two get into an ugly brawl.
Nishant intervenes and asks Pratik to back off but he doesn't listen.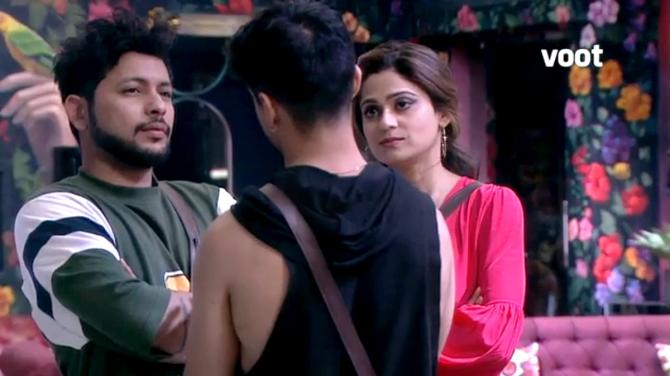 Vishal Kotian takes Pratik's luggage and locks it in the washroom.
Karan warns Shamita and Nishant that if they don't stop Pratik from creating chaos, their luggage will also be taken away.
Shetty and Bhat try to calm Pratik down and ask him to stop fighting with the junglewasis.
Pratik doesn't budge and says that everyone is playing individually, so he'll do what's right according to him.
Shamita gets angry and tells Pratik to have their back for once as they have always supported him.
But he continues with his rant.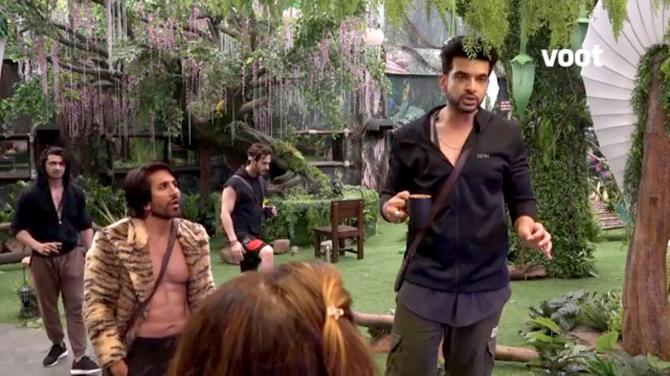 Shamita loses her cool and gives one piece of the map to the junglewasis in retaliation.
Nishant gets upset and starts yelling at Shamita.
She gives it back to Nishant and tells him to yell at Pratik as he is the one at fault.
Shamita blasts Pratik and calls him selfish.
She tells Karan that she's no longer playing with Pratik.
While Karan's masterstroke works, the equations in the house are changing quickly.
Source: Read Full Article