Shamita tells Nishant that Pratik is behaving differently because when one likes a girl, she automatically becomes his priority.
Day 80 begins with Pratik Sehajal and Nishant Bhat discussing the tunnel task.
Nishant gets annoyed when Pratik repeatedly asks him who he will remove from the ticket to finale task if he wins the last round.
Pratik says he wants Devoleena Bhattacharjee in the game.
Nishant gets angry when he hears this, and the two friends get into a fight.
Later, Nishant loses his cool and walks away from the garden area in an emotional state.
Shamita Shetty asks Nishant to calm down and play for himself. Devoleena tells Pratik not to get hyper.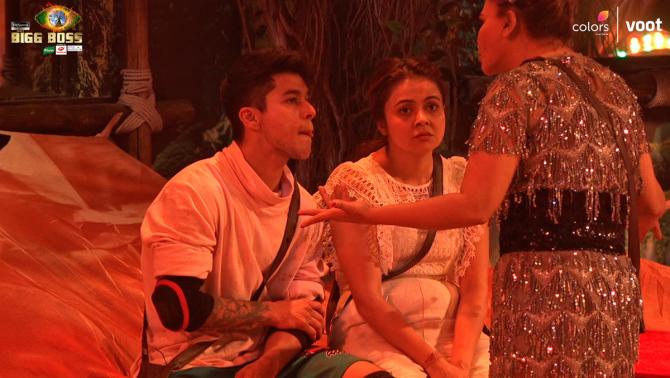 In the last round, Nishant competes with Rakhi Sawant and Abhijeet Bichukle is the sanchalak this time.
Nishant wins the round and removes Devoleena from the ticket to finale week.
With that, the nomination task ends and everyone is in the danger zone except for Karan Kundrra, Tejasswi Prakash, Rakhi and Abhijeet Bichukle.
Shamita and Nishant talk about Pratik and she explains why Pratik is behaving differently.
She says when one likes a girl, she automatically becomes his priority.
Nishant says he is done playing for Pratik.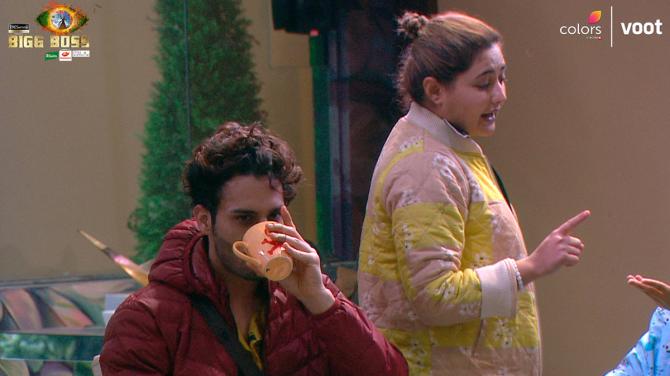 The next morning, Shamita is puzzled on hearing Bichukle's silly comments and tells him that if he is saying everything for entertainment, it's fine or else he is coming across stupid.
She also says that everyone in the house knows how to play the game and no one needs his gyaan.
Once she leaves, Abhijeet badmouths Shamita.
Rashami Desai and Umar Riaz get into an argument as he feels she has never supported him upfront.
Rashami disagrees, but Umar isn't convinced.
Umar walks away.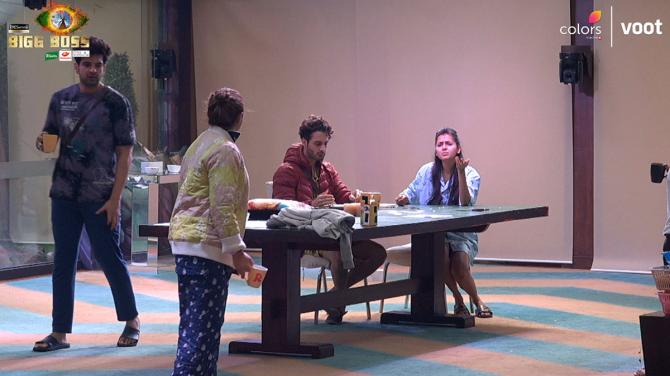 In the kitchen area, Rashami engages in a war of words with Tejasswi as the latter asked Umar if he would date Rashami outside the house.
Rashami sternly tells Tejasswi that she doesn't like it when people invade her personal space.
She also makes it clear that Umar and she are just good friends.
Later, Rashami and Karan chat about Tejasswi and Umar.
Rashami tells him that she doesn't trust Tejasswi at all.
Bigg Boss announces a new task for ticket for finale contenders Karan, Tejasswi, Rakhi and Bichukle.
In the Dragon Fly task, the nominated contestants have to steal the eggs.
Rakhi is the sanchalak.
In the first round, everyone gives a tough fight to each other.
Rashami and Bichukle are ousted from the game by Pratik and Umar respectively.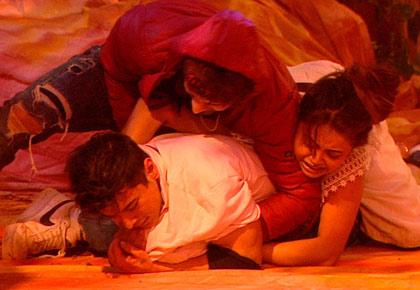 Source: Read Full Article