Is Jay intentionally targeting and provoking Pratik?
Pratik Sehajpal and Jay Bhanushali, who have been at loggerheads since day one, were back squabbling with each other in Tuesday's episode.
Once again, things go too far and Pratik ends up crying inconsolably.
The episode begins with Karan Kundrra, Vishal Kotian and other housemates discussing kitchen duty and why breakfast wasn't ready.
Karan tells Donal Bisht that she would have to manage her time well in the kitchen so that everyone can eat on time. Donal retaliates, saying she has never kept anyone hungry.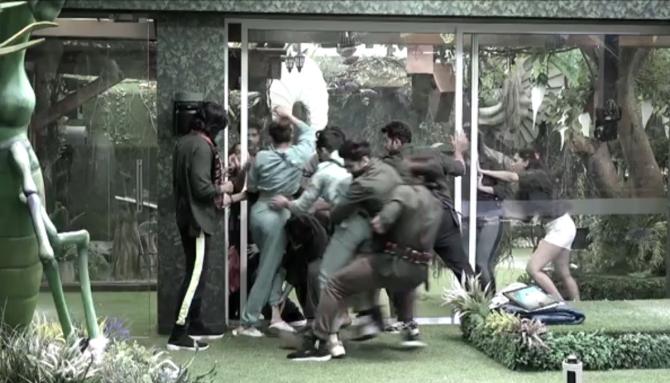 Karan gets irritated and makes it clear to Donal that she needs to cook food on time and not argue as she is clearly at fault.
Donal eventually agrees to not repeat the same mistake. Later, Karan has a chat with Afsana Khan and asks her not to abuse anyone or get personal in her fights.
The singer voices her opinion, but also heeds Karan's advice.
Bigg Boss announces a new task wherein the junglewasis have to protect themselves from the three OTT contestants.
If they succeed, then the junglewasis will get 30 pieces to build the pathway to the main house.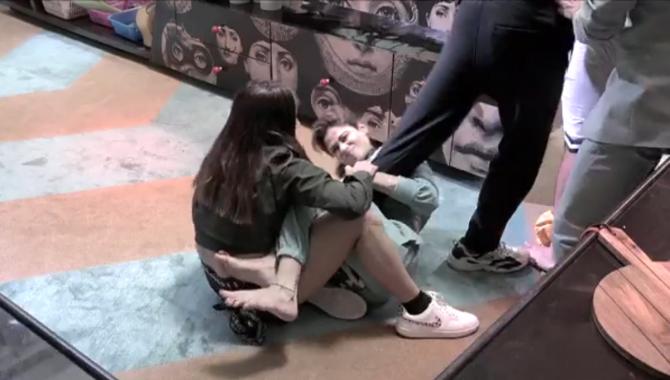 Shamita Shetty, Nishant Bhat and Pratik Sehajpal have to 'kill' the junglewasis using different ways of combat.
They can either click a crying picture of a contestant, take someone's razor away, post a sticker on their backs or paint someone's shoes and give it away to Bigg Boss.
The task begins and everyone is charged up to win the game.
Karan smartly takes away the camera given to the OTT contestants and hides it in the first round itself.
He strategises to stop Shamita, Nishant and Pratik from talking to each other and co-ordinate for the task. Karan and Jay keep Nishant busy whereas Shamita finds Simba Nagpal's razor and keeps it in the store room.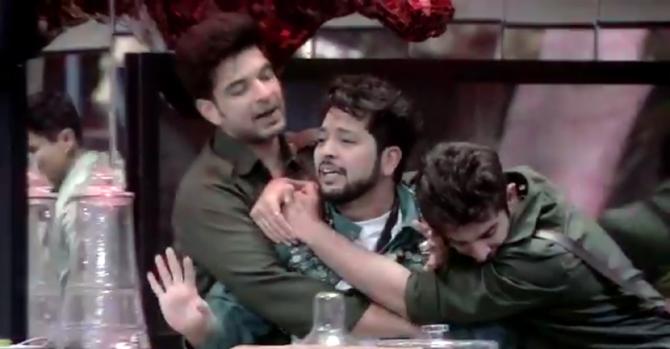 The buzzer rings and Bigg Boss announces that Simba is 'killed' and with that his teammates are out too.
Next, the OTT trio manage to 'kill' Miesha Iyer and her team-mates too.
While playing the task all the contestants get aggressive and physical with each other. Shamita loses her cool and fights with the junglewasis as does Pratik and Nishant.
Amidst the chaos, Jay and Pratik get into a heated argument. Pratik gets infuriated when Jay abuses him and his family again. He starts yelling and charges towards Jay.
As the housemates stop him, Shamita tries to calm him down along with Karan.
Pratik break downs and weeps inconsolably. In a fit of rage, he starts slapping himself.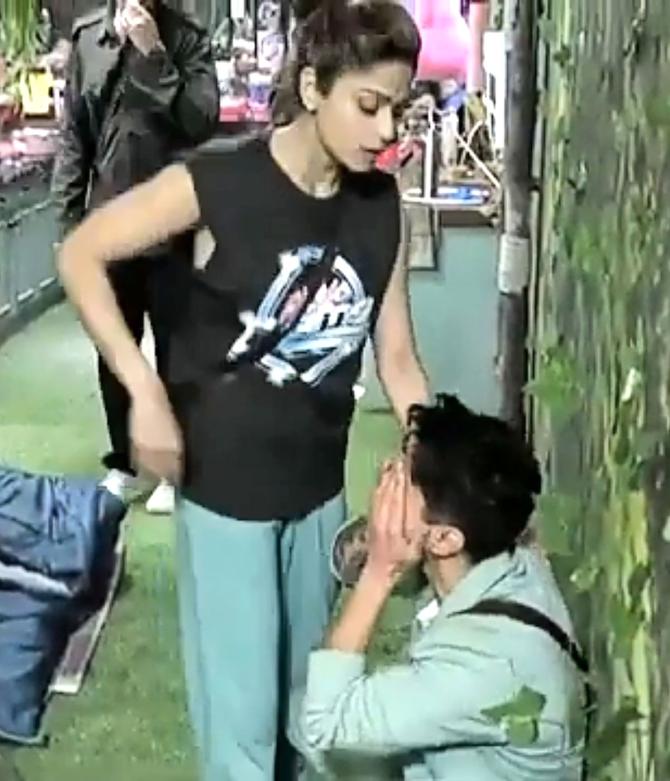 Shamita and Vishal Kotian pacify him. Jay, on the other hand, tells Vidhi Pandya that Pratik is doing drama.
Shamita stands up for Pratik and fights with Jay for abusing him. As for the task, the junglewasis are declared the winners since the OTT trio don't 'kill' all of them.
At night, Karan talks to Shamita and Nishant about Jay. He clearly states that Pratik wasn't at fault this time.
Is Jay intentionally targeting and provoking Pratik? Let us know your thoughts!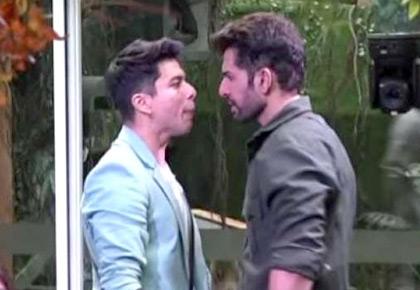 Source: Read Full Article