Who is a kamchor in the house? Who is unhygienic?
Day 9 in the Bigg Boss house begins with Karan Nath and Neha Bhasin talking about Ridhima Pandit and how she becomes rude while fighting.
In the afternoon, Bigg Boss announces the nomination task of the week called BB Panchayat.
Shamita Shetty and Raqesh Bapat are asked to head the panchayat and in every round, a jodi will join them.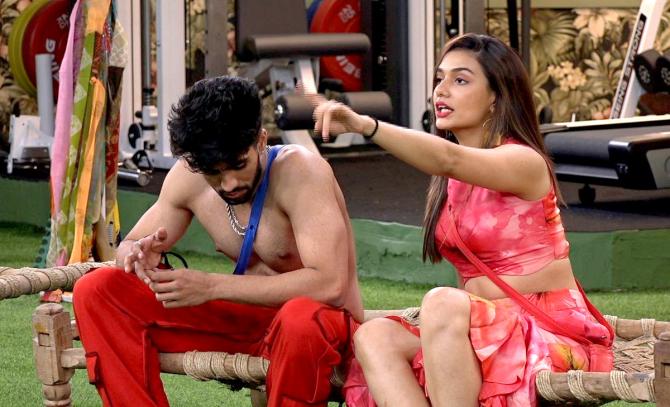 The first buzzer rings and Bigg Boss asks the panchayat to decide which connection deserves the tag of kamchor in the house.
Zeeshan Khan and Divya Agarwal join Shamita and Raqesh to head the panchayat in the first round.
The rest of the jodis put forth their opinions and most of them pick Ridhima and Karan.
When they are asked to defend themselves, Ridhima loses her cool as Pratik interferes and doesn't let her talk. They get into a heated argument.
The panchayat heads try to defuse the situation but their efforts go in vain.
Pratik also gets angry when Ridhima makes personal comments against him.
Ultimately, Shamita takes Ridhima away whereas Akshara Singh tries to calm down Pratik.
After a while, everyone resumes the task.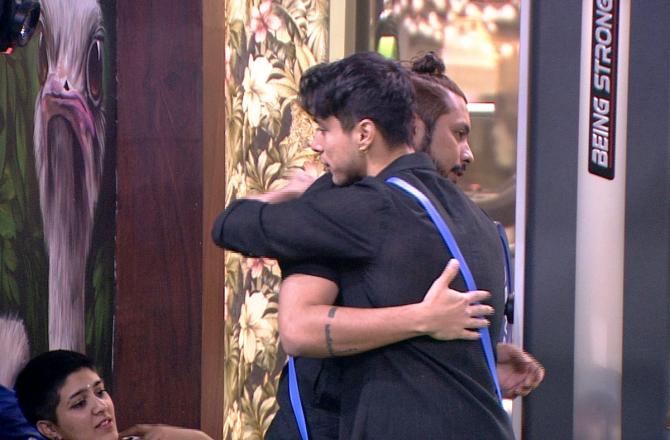 The panchayat heads decide that Nishant and Moose deserve the tag instead of Ridhima and Karan.
Nishant is pissed off and declares the decision is unfair.
The buzzer goes off and Bigg Boss announces that the live audience will give their verdict if the decision is right or wrong. The audience disagrees and hence Zeeshan and Divya end up being nominated.
Since Shamita and Raqesh are captains, they will remain safe in the task.
In the second round, the contestants have to decide which jodi is the most unhygienic.
This time Ridhima and Karan join the panchayat heads.
Again, Nishant and Moose end up getting the tag, and they get nominated.
Neha Bhasin gets upset with Pratik as he picked her during the task for the unhygienic tag.
Pratik tries hard to sort things out with Neha, but she doesn't budge and says their friendship is over.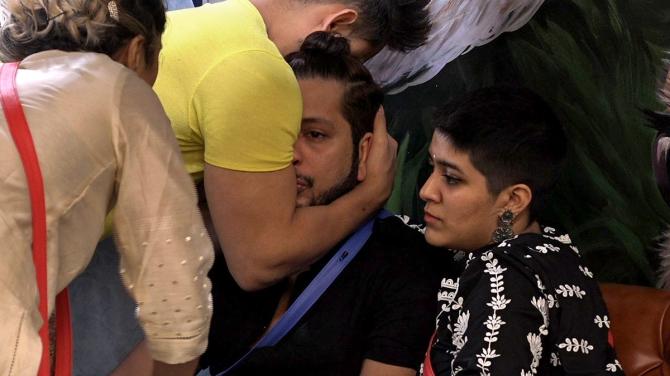 In the kitchen area, a fight ensues between Shamita and Akshara over a petty issue. Ms Shetty gets irritated when the latter asks her about salt.
They start shouting at the top their lungs.
Raqesh arrives at the scene to stop the unnecessary chaos, but he fails.
Finally, Shamita leaves the kitchen.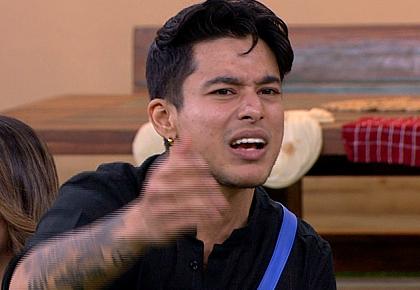 Source: Read Full Article