The Bigg Boss jodiS don't seem to be getting along!
The episode begins with Moose Jattana and Nishant Bhat ignoring each other.
Pratik Sehajpal and Neha Bhasin discuss this with Nishant and he reveals that Moose is being difficult and that's why he's keeping a distance.
In the garden area, Akshara Singh approaches Nishant and asks what's really bothering him. He gets emotional while expressing how he feels detached from his family.
Nishant says he is unable to understand why he has become so cold-hearted. Akshara consoles him when he starts tearing up.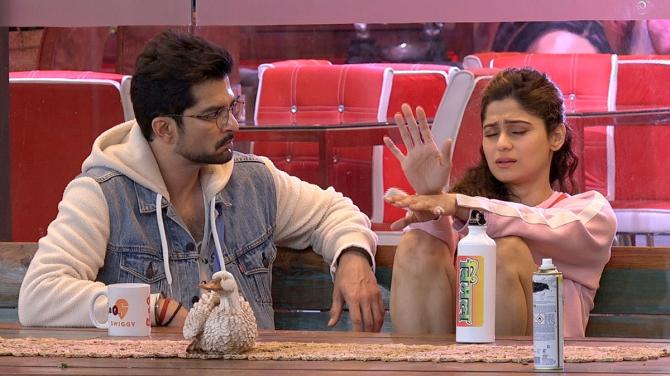 In the bedroom area, Shamita Shetty gets irked when Raqesh Bapat says she cribs too much.
The actress says he can leave the room and chill with other people if he wants.
In the afternoon, Bigg Boss gathers everyone in the living area and asks Boss man Pratik and Boss lady Neha to save a nominated contestant.
Pratik and his connection discuss this for a while and ultimately save Shamita from the danger zone.
Nishant is upset initially, but when Pratik tries to justify his decision, Bhat says he doesn't owe any explanation to anyone in the house as it's a game.
Moose breaks down as Nishant is still in the danger zone and things aren't well between them.
Finally, Nishant decides to talk it out with Moose and they patch up.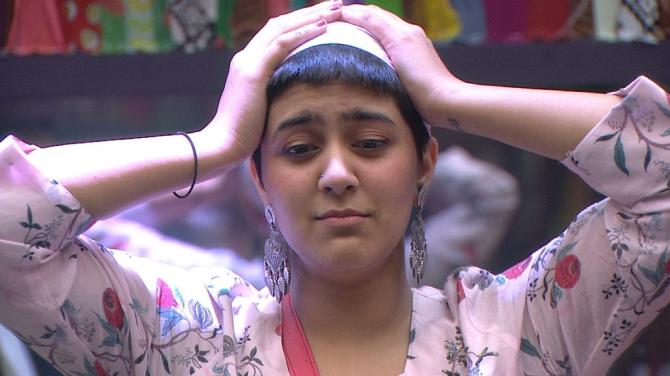 Shamita chats with Neha about Raqesh and how he has been criticising her over every little thing.
When Raqesh arrives to have a word with her, Shamita doesn't listen to him and leaves.
Before announcing the new the task to choose the new Boss man and Boss lady, Bigg Boss reveals that the live audience has saved Nishant from the nominations. So Divya Agarwal, Akshara and Millind Gaba are now in the danger zone.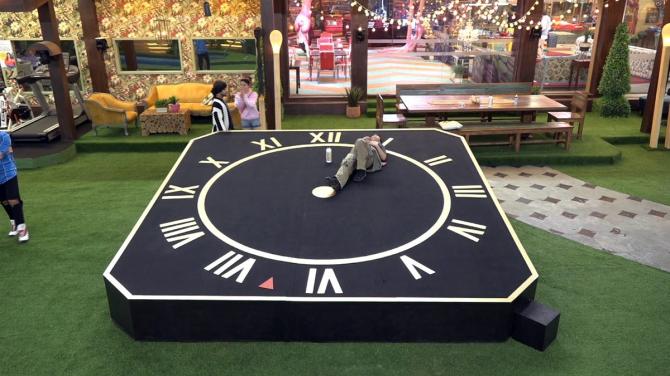 Coming to the task, a huge clock is placed in the garden area and the connections have to make sure they stay on the clock for exactly 33 minutes.
One person has to lay down on the clock and other has to keep a tab on the time.
The other housemates can distract them to make them fail.
One by one, all the jodis perform the task except for Divya as she is still without a partner.
In the end, Nishant and Moose become the first contenders for Boss man and Boss lady by winning the clock task.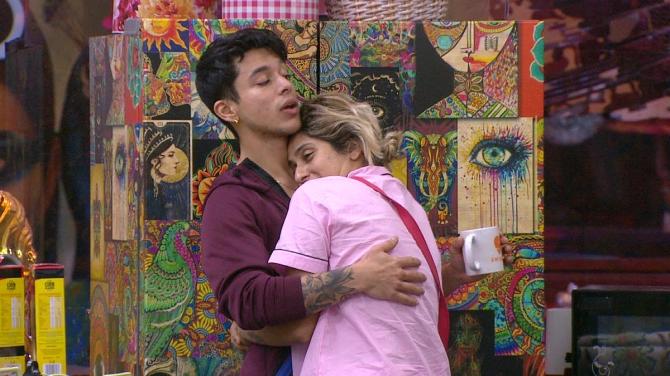 At night, Shamita and Raqesh try to clear the air, but end up having a huge fight.
She tells him that she is done hearing things about herself and won't play the game anymore.
Raqesh is equally angry and tells Shamita not to cry in front of him.
Both of them walk away throwing their mics.
While Neha consoles Shamita, Nishant talks to Raqesh.
As if this drama isn't enough, Pratik and Akshara get into a heated argument in the bedroom area.
Pratik asks Neha to clarify few things in front of Akshara, but the situation gets uglier as the ladies end up having a huge spat.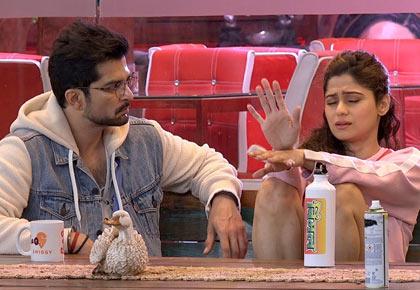 Source: Read Full Article