Ellen Pompeo, who plays Meredith Grey in Grey's Anatomy, met her co-stars Eric Dane (Mark Sloan) and Justin Chambers (Alex Karev) at a reunion dinner, and fans cannot get enough of their videos.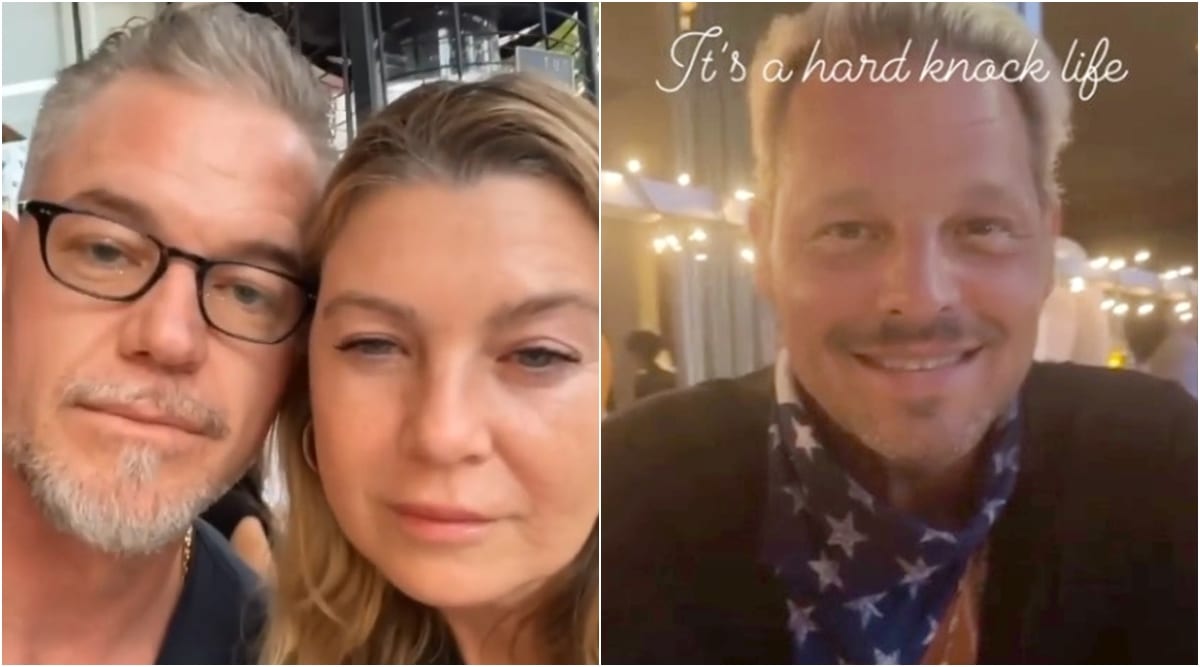 Grey's Anatomy stars Ellen Pompeo, Eric Dane and Justin Chambers met over dinner over the weekend and videos from their mini reunion left fans across the world excited. Lead actor Ellen Pompeo gave a sneak peek into her night out with her co-actors in her Instagram stories.
In one videos posted by Ellen aka Meredith Grey, she is seen sitting with Eric who plays Mark Sloan. Justin, who till recently was a part of the show as Alex Karev, makes an entry and pretending to be the waiter says, "What would you like for dinner?" Justin's blonde look surely grabbed eyeballs.
https://www.instagram.com/p/CQAVjQ1jpn6/
A post shared by Obcecados por Grey's Anatomy (@greys.obc)
https://www.instagram.com/p/CQBqD3HBtlm/
A post shared by Kim Raver Source (@kimraversource)
While Ellen Pompeo has been part of the medical drama ever since it premiered in 2005, Justin Chambers made his last appearance in Grey's Anatomy season 16 in March 2020. His Alex Karev left Seattle to reunite with Izzie (Katherine Heigl) who was a cast member till season 6.
Mark Sloan aka McSteamy was one of the main characters till season 9 until he died in a plane crash, introducing one of the major plot twists in the show.
The American show is known for killing off its characters and then brining them back in flashbacks every now and then. In November 2020, the most beloved character of the show, Derek Shepherd, returned after five seasons. Actor Patrick Dempsey appeared in one of the episodes during Meredith's death-beach Covid visions last season. Even Mark Sloan came back as one of the dead characters visiting Meredith in the dreamy beach sequence.
Grey's Anatomy will return with its season 18 on ABC soon.
Source: Read Full Article