Salim Khan's family welcomed his 87th birthday with a warm and intimate celebration.
As they enjoyed a lavish lunch, everyone gathered around the iconic film writer to create unforgettable memories.
Salim Khan takes centre stage.
Surrounding him are his wives Salma and Helen, children Salman, Sohail, Arbaaz, Alvira and Arpita, son-in-law Atul Agnihotri and grandchildren Ahil and Ayat.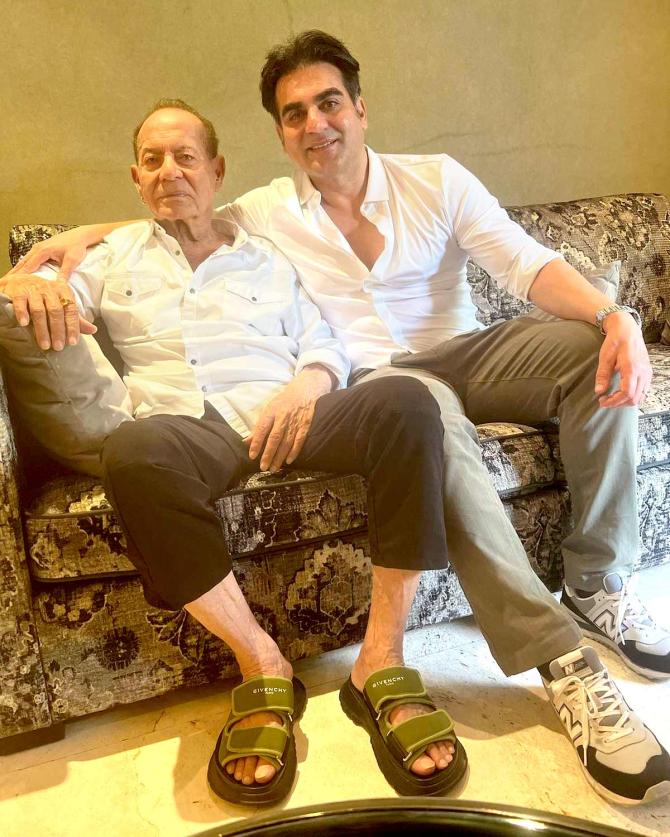 Arbaaz twins with daddy…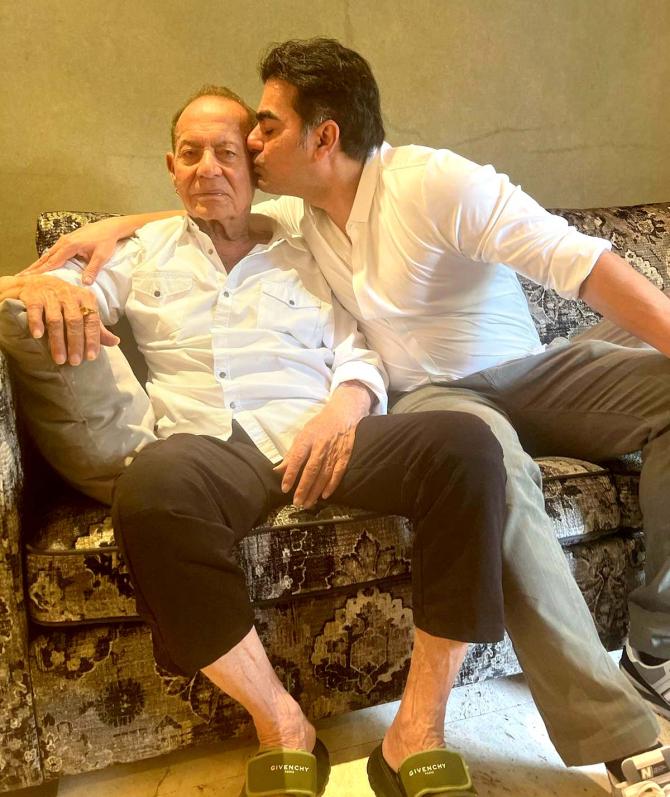 And gives him a kiss!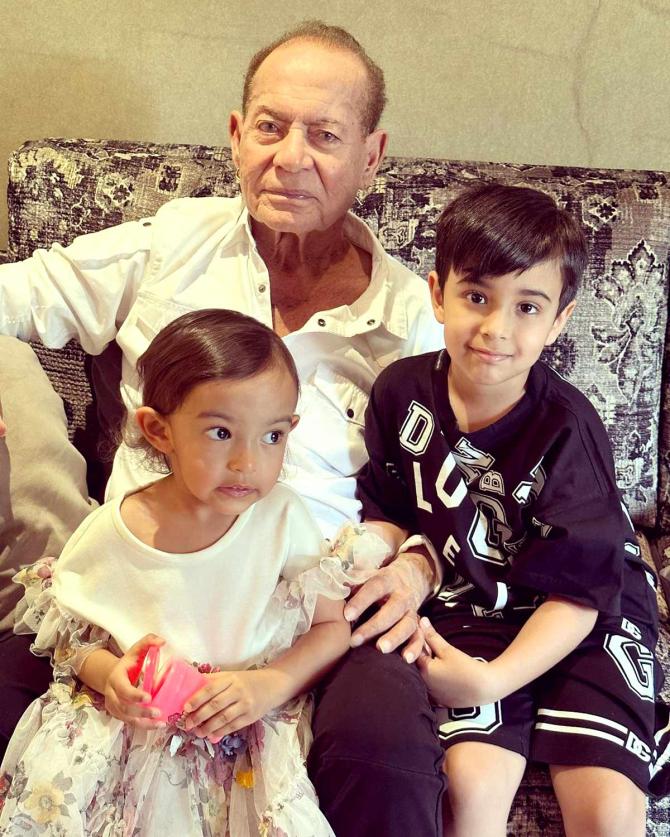 Arpita posts a picture of the oldest and youngest members of the Khan family — Salimsaab with his grandchildren, Ahil and Ayat.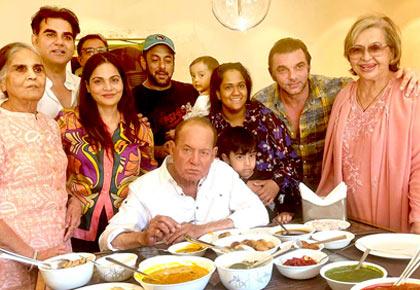 Source: Read Full Article