You don't have to look boring just because you are wearing a mask.
Adah Sharma gives us some fun options to make the mask look more exciting!
Which one do you like? VOTE!
Adah 'monkeys' around with the talented Radha Sharma.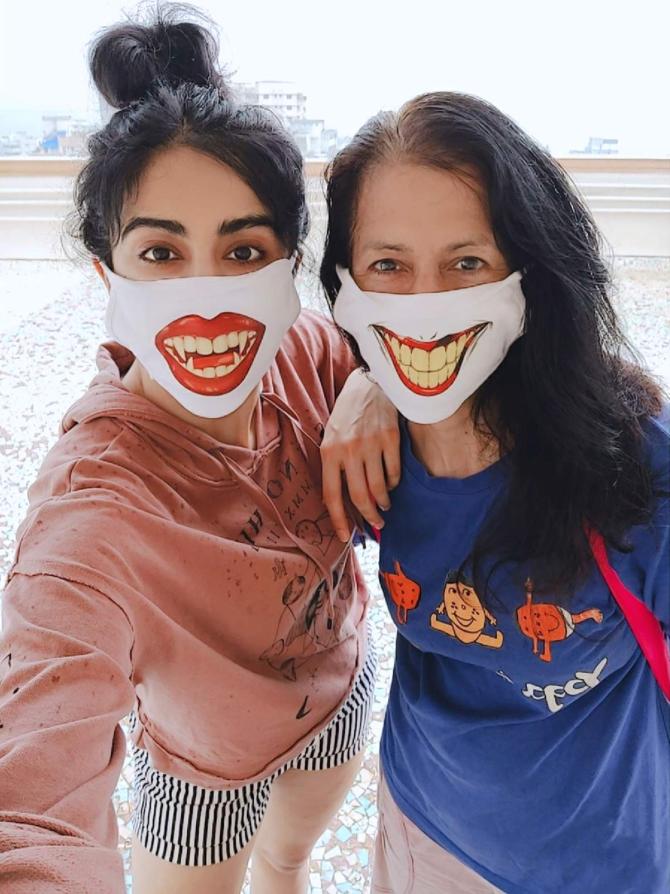 The vampire effect with mum Sheila (nee Kocha).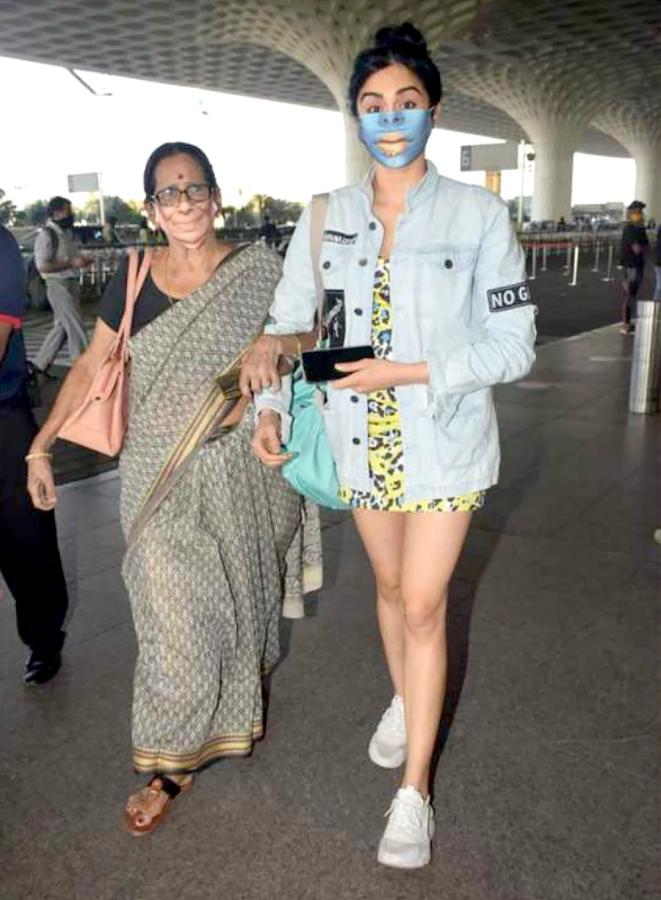 Adah's 'lips drip' as she escorts her maternal grandmother Tulsi Kocha (one of our colleagues's formidable and much admired teacher).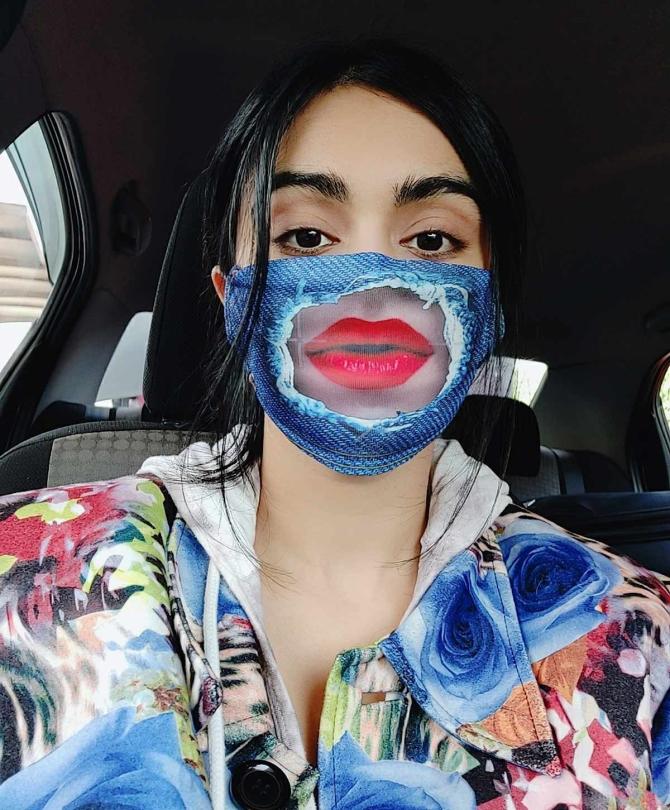 Is Adah auditioning for a lipstick brand?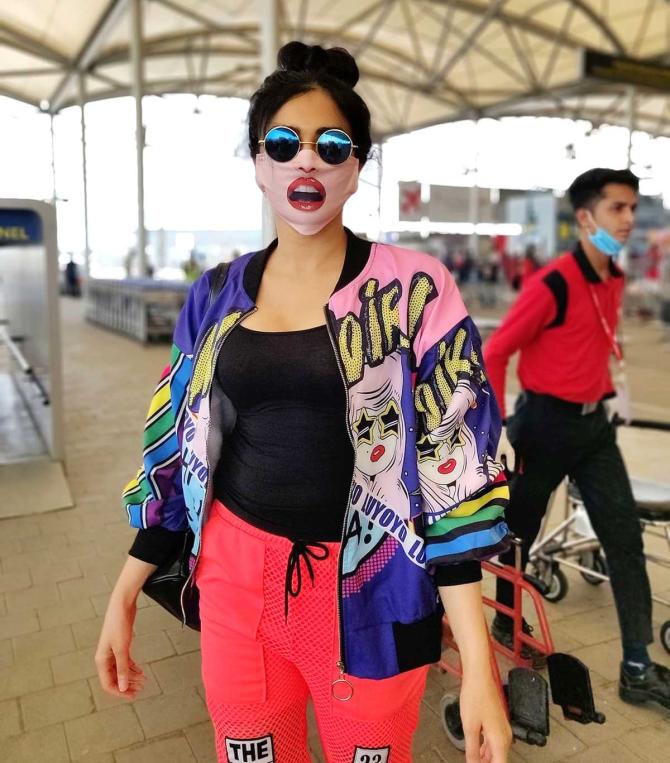 This one gets our thumbs up!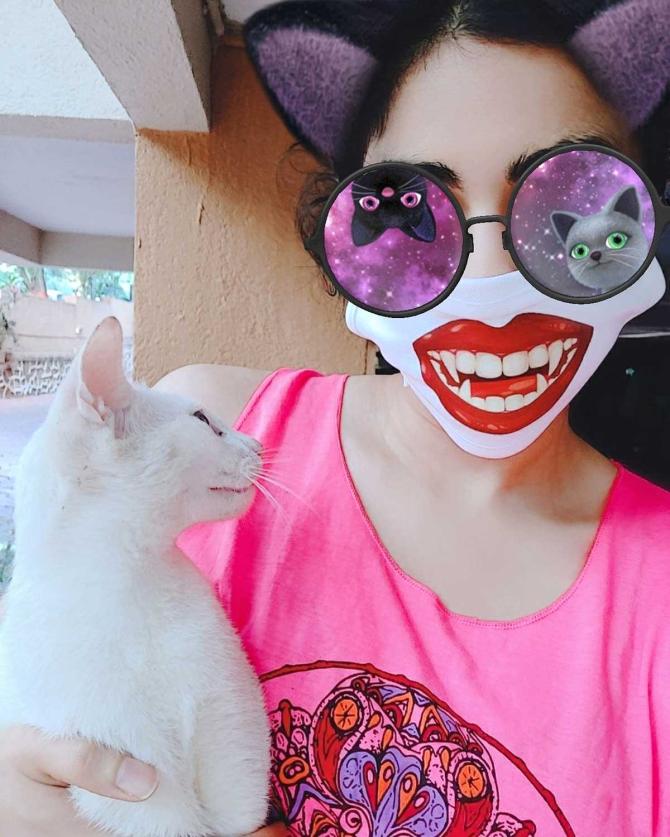 Accessorising the mask with cool shades.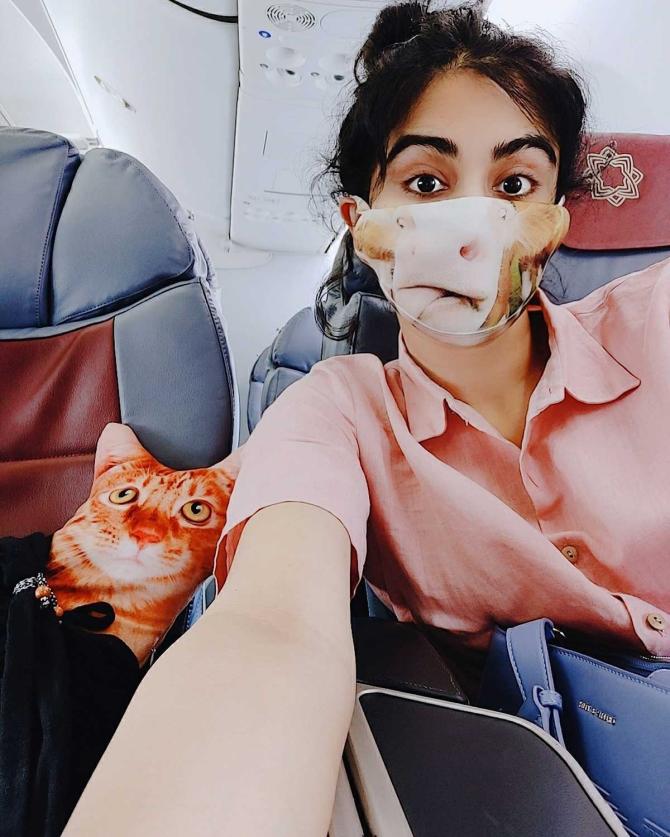 '*NEVER SAY NEVER*! I mean did you ever think you would see a cow and a cat travelling together in an airplane?' Adah asks us.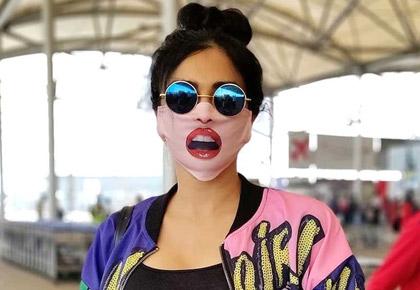 Source: Read Full Article