Shah Rukh Khan is back — and in style! — as King Khan.
After a self-imposed hiatus of four years, the superstar has smashed it out of the park, with two record-breaking days in succession.
On Day 1, the film emerged as the biggest Bollywood opener of all time by clocking an astonishing Rs 57 crore (Rs 570 million).
On Day 2, it ended up doing something unthinkable.
It breached the Rs 70 crore (Rs 700 million) mark, and ended up bringing in Rs 72 crore* (Rs 720 million).
That's huge, since last year, so many big projects ended with a lifetime collection of Rs 60 crore-Rs 70 crore (Rs 600 million to Rs 700 million).
And Pathaan has accumulated this much in just a day!
That shows the kind of power Shah Rukh Khan can have at the big screen when he gets the packaging right.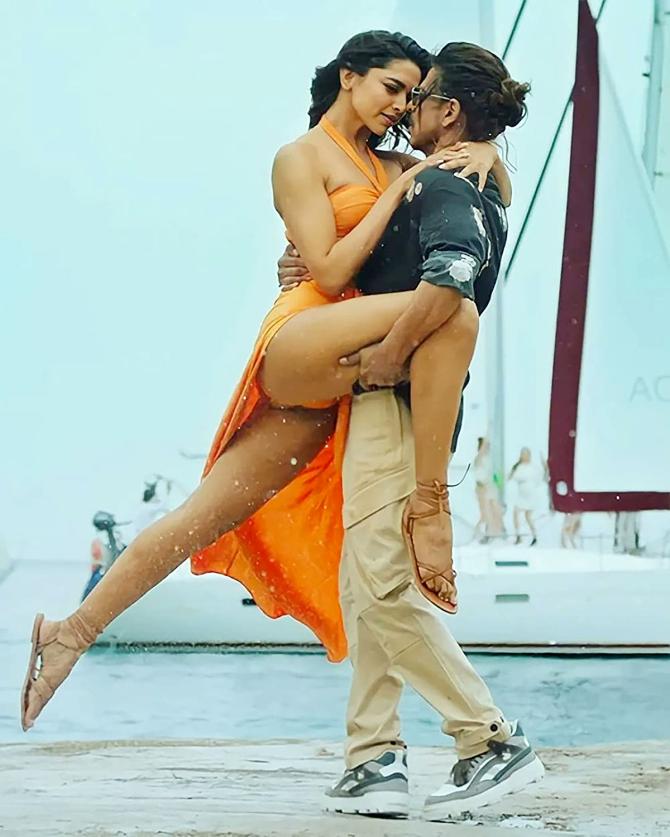 It is, in fact, the packaging that has made Pathaan so classy.
Producer Aditya Chopra played on the front foot by having a no-holds-bar approach.
Director Sidharth Anand, whose War is the highest grossing Bollywood film till date, was the man for the job.
Not just the hero, the heroine had to be a superstar and the villain needed to be powerful too.
This is where Deepika Padukone and John Abraham came in.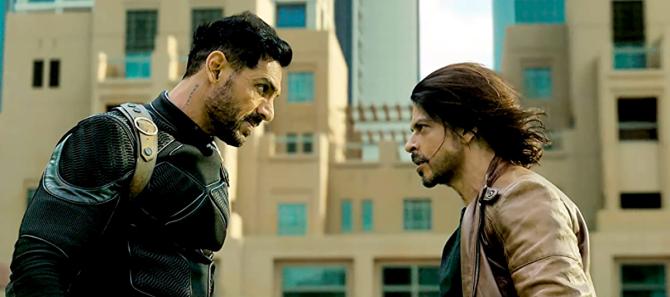 Pathaan will be Shah Rukh's eighth and Deepika's ninth century till date.
It will also be their biggest ever in quick time, as it has netted Rs 129 crore (Rs 1.29 billion)* already: Chennai Express had netted Rs 227 crore (Rs 2.27 billion), and that mark will be crossed by Sunday.
Padmaavat stood at Rs 302.15 crore (Rs 3.02 billion), and that number may also be crossed before the end of the second weekend.
Since today is a regular working day, a Friday, a dip in the numbers will be seen. But even if there is a 50 percent fall from Wednesday, at least Rs 25 crore (Rs 250 million) will come in.
There will be a jump in the numbers on the weekend again.
2023 has started on a rollicking score with Pathaan and hopefully, the good times will continue.
*Estimates. Final numbers awaited.
Note: All collections as per production and distribution sources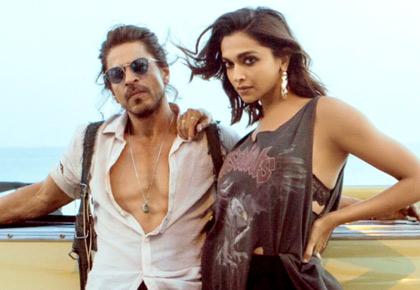 Source: Read Full Article