Swara Bhasker made a radiant bride, dressed in red, when she married Samajwadi Party politician and TISS alumnus Fahad Ahmad.
The couple registered the marriage in court, and Swara shared pictures on social media.
Swara shares pictures from the court marriage, writing, 'So blessed to be supported and cheered by the love of family and friends like family! Wore my mother's sari & her jewellery.'
'Made @FahadZirarAhmad wear colour 🙂 and we registered under the #SpecialMarriageAct Now to prep for shehnai-wala shaadi @theUdayB',' she adds, tagging her dad, retired Indian Navy Commodore C Uday Bhaskar.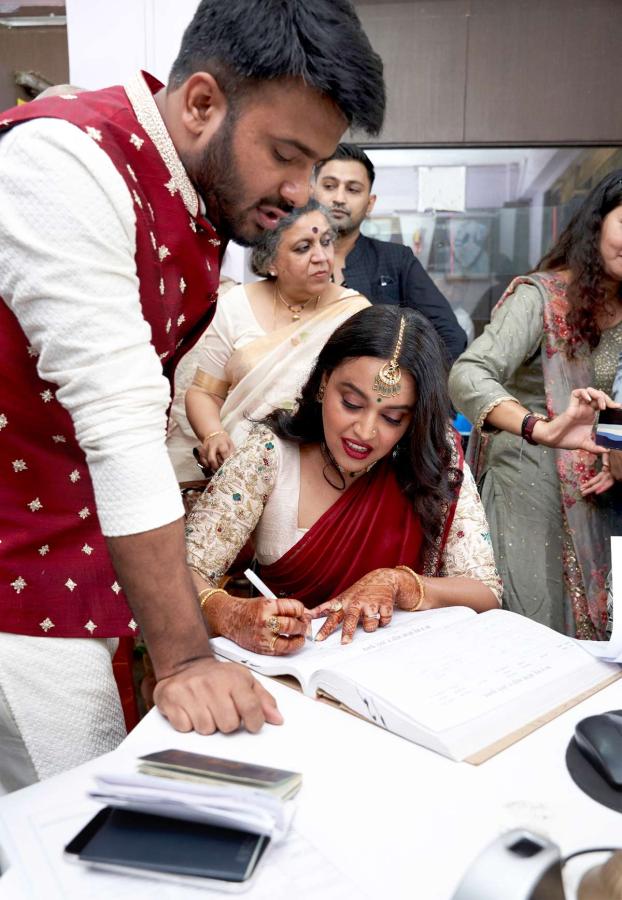 'Three cheers for the #SpecialMarriageAct (despite notice period etc) At least it exists & gives love a chance… The right to love, the right to choose your life partner, the right to marry, the right to agency these should not be a privilege,' the social commentator in Swara declared.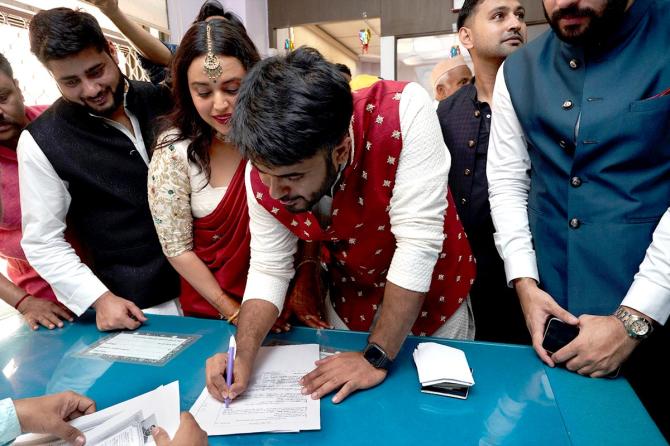 Swara recently wrote a column on celebrity weddings for The Week magazine — mentioning the recent ones of Athiya Shetty-K L Rahul and Kiara Advani-Sidharth Malhotra — where she writes, 'Fantasy wedding craze generates a whole other set of fiscal habits. And, these are not very healthy!'
She tweeted: 'Confessions of a to-be-bride/new bride! We still have a full set of wedding celebrations to plan… can't decide how frugal I'm gonna be.'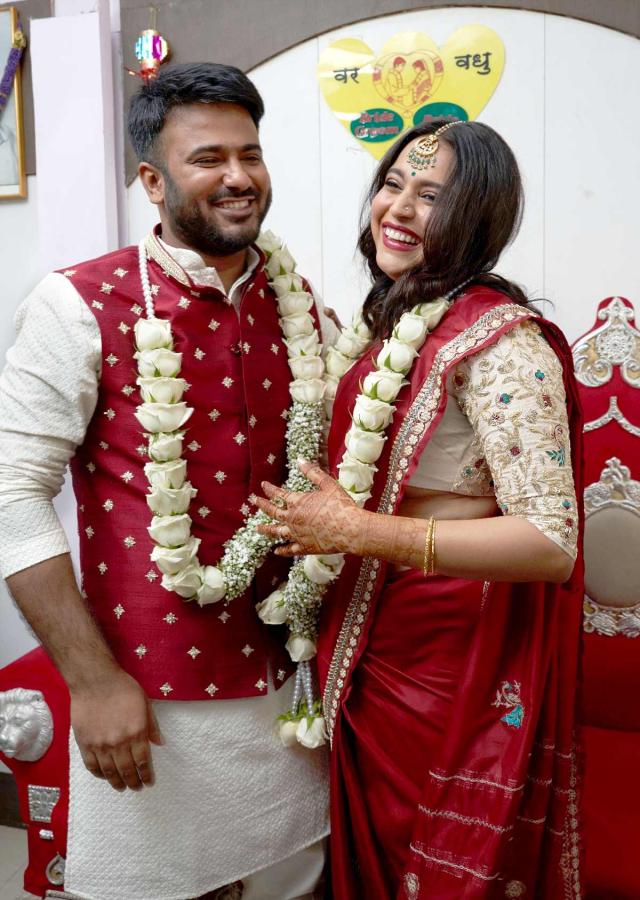 In the column, Swara added, 'I have spent many hours searching destination wedding locations that I know well I can ill-afford; thinking 'just in case I sign a Hollywood film worth millions of dollars!'
'I have been stalking couture collections of various designers for some years now, picking out outfits for my fictional wedding. I may even have spent an extra week or two dating some people, who were evidently not the right person for me (nor I for them); but the Instagram couple pictures would look so good; or they would afford the dream destination wedding!'
While this is the court marriage, the 'shehnai-wala shaadi' will reportedly follow in March, in Swara's native Delhi.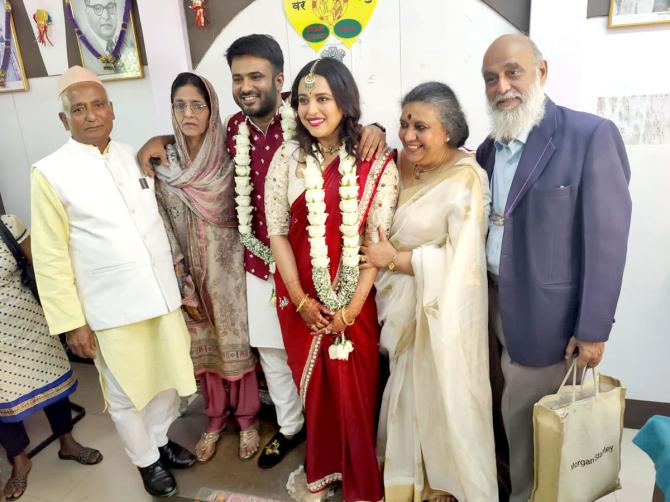 Swara, seen here with her parents Commodore C Uday Bhaskar (retd) and Prpfessor Ira Bhaskar, as well as Fahad's parents.
Here's wishing the newlyweds the very best.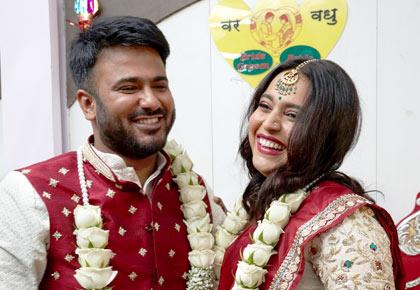 Source: Read Full Article