A mob, claiming to belong to the Bajrang Dal, vandalised and ransacked the sets of Prakash Jha's Ashram in Bhopal on Sunday, October 24.
The third season of the Web series, featuring Bobby Deol as a debauched, corrupt, self-appointed godman, was being shot in the Madhya Pradesh capital when the incident occurred.
Jha was manhandled and ink thrown on his face.
Luckily, the award-winning film-maker did not suffer any grievous injuries.
"All is well now. Thank you for your concern. The cops and the administration were prompt and effective. Luckily, the shooting has resumed," Prakash Jha tells Subhash K Jha.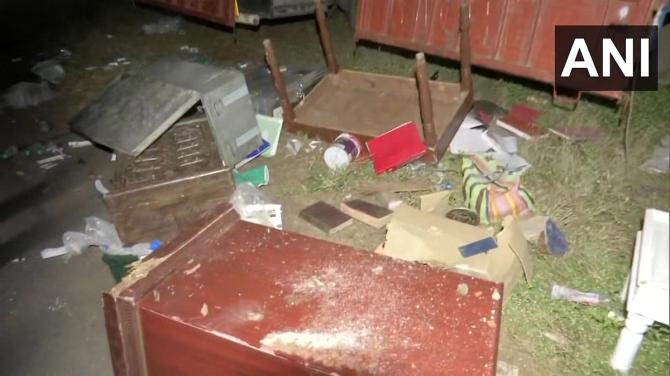 The Producers Guild of India strongly condemned what it called 'the brazen acts of violence, harassment and vandalism faced by the crew involved in the production of the series Ashram in Bhopal'.
'Unfortunately,' the Producers Guild of India added, 'this is not an isolated incident and the Guild is alarmed to note the frequency with which both the production and exhibition sectors are severely and illegally disrupted by various elements with impunity…
'Content production contributes significantly to local economies, generates employment and promotes tourism which is why authorities in India and across the world formulate policies to attract producers to their respective regions,' the Producers Guild of India states.
'However, even more than incentives and benefits, the very minimum that production units should expect is for these authorities to provide the guarantees of safety and security for their units.
'We urge the relevant authorities to take immediate and strict action against the perpetrators of these acts of violence and to bring them to justice.'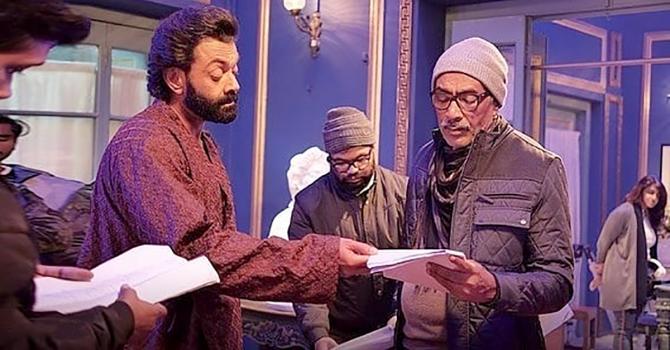 In November 2020, the Karni Sena had galvanised into action against the second season of Ashram.
According to the Karni Sena, the series was an insult to the Hindu religion. They sent a long legal notice to Prakash Jha stating, among other things, 'The said web series have deeply hurt the sentiments of the people at large and it is also going to spread negative goodwill about Hindu religion on future generations to come.'
When Subhash had then reached out to Prakash Jha for a reaction to the Karni Sena's demand for a ban on season 2 of Ashram, he had said, "Who am I to make a judgment on their demand? We had 400 million plus views for the first season. I think viewers are the best placed to decide on 'negative goodwill' Shall we leave it to them?"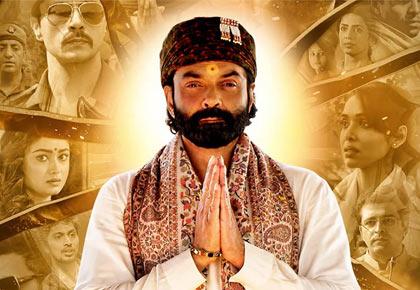 Source: Read Full Article