Thalaivi trailer release live updates: The video is being launched on Kangana Ranaut's 34th birthday. Thalaivi traces the journey of legendary actor-politician J Jayalalithaa from films to politics.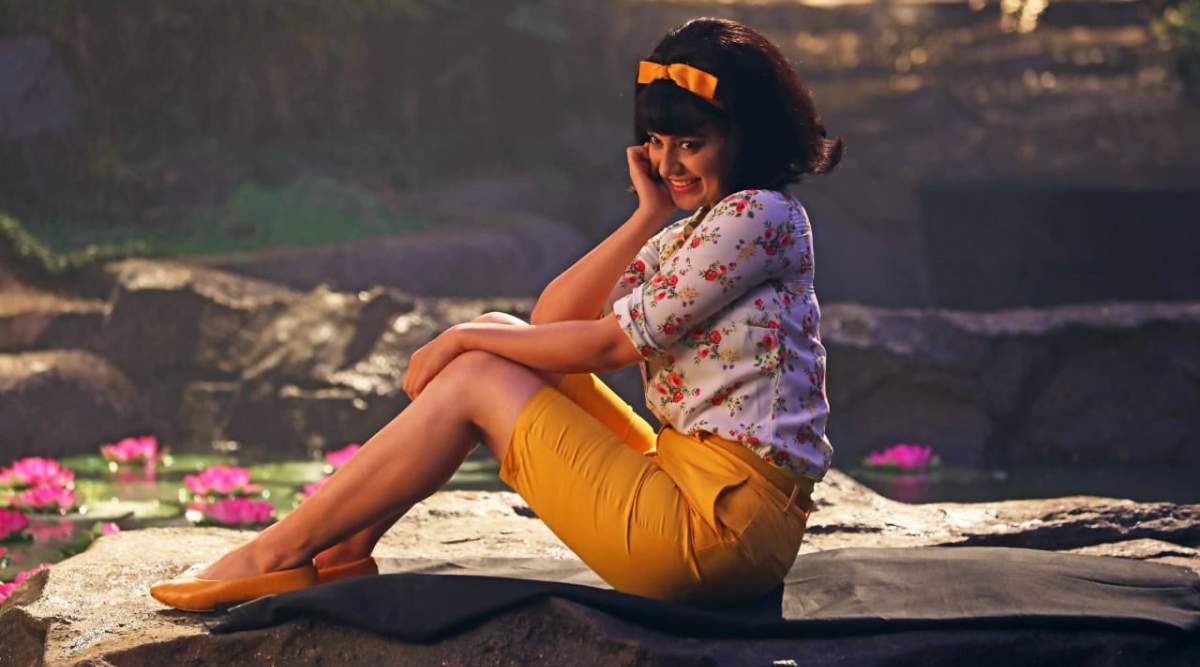 The J Jayalalithaa's biopic, titled Thalaivi, will hit the theaters on April 23. Before the film's release, the makers are all set to release its trailer today, on the occasion of its lead actor Kangana Ranaut's 34th birthday. Thalaivi trailer comes a day after Kangana won the National Film Award for her performance in Manikarnika and Panga. This is her fourth National Award.
Announcing the trailer release date on social media, Kangana, who essays the titular role in the movie, wrote on Twitter, "One day to go for the trailer launch of #Thalaivi Gaining 20 kgs and losing it all back within a span of few months wasn't the only challenge that I faced while filming this Epic Biopic, wait is getting over just in few hours Jaya will be your forever."
Thalaivi traces the journey of legendary actor-politician Jayalalithaa from films to politics. Also starring Arvind Swami as MG Ramachandran, Prakash Raj as M Karunanidhi, Jisshu Sengupta as Sobhan Babu and Bhagyashree as Jayalalithaa's mother Sandhya, the multi-lingual film is produced by Vishnu Vardhan and Shailesh R Singh. It is directed by AL Vijay and penned by celebrated writer KV Vijayendra Prasad. Poorna and Madhoo play pivotal roles in the film.
Kangana gained 20kgs to get into the skin of actor-turned-politician Jayalalithaa. For the actor, the film is her 'most ambitious project'. Earlier, she mentioned how she did every possible thing to execute the character of Jayalalitha to perfection. Taking to Twitter, Kangana wrote, "I played the first superhuman girl on Indian screen, thanks to my body, a rare combination of dainty yet strong looking. In my 30s, I had to gain 20 kgs for Thalaivi and do Bharatanatyam, it left my back severely damaged but no bigger gratification than to play a role to perfection."
Follow latest updates about Thalaivi trailer launch
As Kangana Ranaut finished the first dubbing session of Thalaivi, she penned an emotional note for the film's director AL Vijay.
Read the message here:
"Dear Vijay sir,
As the first half dubbing of #Thalaivi is over, only the second half is left, this journey together is coming to an end. I never feel a sinking feeling that I feel as I think about it. I have identified this feeling as missing you factor. I have a confession to make.
First thing I noticed about you was you say no to tea, coffee, wine, non veg, parties. Impossible to get close to you, then slowly I realised you are never far. You are not only amazingly competent, your eyes shine brighter when I excel as an artist. Through so many ups and downs, I never saw a hint of anger, insecurity or despair in you. Spoke to people who know you for decades and when they speak about you their eyes light up. You are not a human, you are a devta. I want to thank you from the bottom of my heart and know that I miss you.
Love,
Yours Kangana"
Kangana Ranaut, who gained 20 kgs for her first biopic film Thalaivi, shared how losing weight and becoming fit again wasn't easy for her. She tweeted, "Journey back to my fit body wasn't easy, I feel good but even in seven months not able to achieve my earlier stamina and agility back and those last 5 kgs aren't budging. There are moments of despair and then my director Vijay sir shows me Thalaivi footage and all seems fine."
https://www.instagram.com/p/CMv2ogdnp8u/
A post shared by Bhagyashree (@bhagyashree.online)
Bhagyashree, who plays the role of Jayalalithaa's mother in Thalaivi, wished Kangana Ranaut on her birthday. She shared a still from the movie and wrote, 'Wish you a very happy birthday @kanganaranaut Congratulations on yet another national award. I am sure your sincere portrayal of Jayalaitha is going to win you more accolades …brilliant performance. Shine bright as #thalaivi #birthdaywishes #thalaivi #kanganaranaut #allthebest #congratulations.'
Actor Arvind Swami had earlier revealed his look as legendary actor-politician MG Ramachandran. The actor bears an uncanny resemblance to the demi-god of Tamil cinema in this teaser.
Ahead of Thalaivi's trailer launch, Kangana Ranaut shared a few stills from the movie and mentioned how she gained 20kgs to essay the role of the legendary actor-politician.
In an interview, Thalaivi director AL Vijay had opened up about his approach towards the Kangana Ranaut-starrer. He said, "Our biopic intends to celebrate madam Jayalalithaa. At the same time, we aim to give a good cinematic experience to the audience. She was a warrior woman, and her story deserves to be told. The film is written by KV Vijayendra Prasad sir, who penned Baahubali and Manikarnika: The Queen of Jhansi. As a team, we are aware that screen adaptations of the lives of the famous tread a fine line—what and what not to show. I am eternally grateful to J Deepak, nephew of madam Jayalalithaa, who has given us the 'green signal'."
Thalaivi was granted the status of an official biopic, and the makers received a 'No Objection Certificate' from the late Chief Minister's nephew Deepak Jayakumar.
Source: Read Full Article