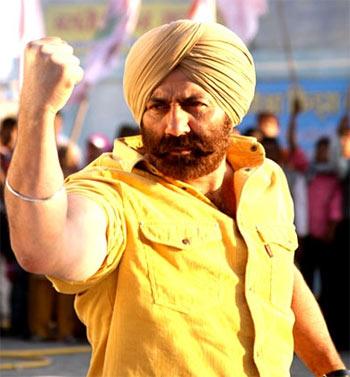 We celebrate Republic Day with this special feature, published on Rediff.com in January 2013.
Quite a few Bollywood heroes have worn patriotism proudly on their sleeves. As we get into a patriotic spirit, we ask you, dear readers, to vote for the most patriotic hero through the ages.
Click through the slide show and vote for YOUR favourite at the end.
Manoj Kumar
So great and well known was his dedication to making films about patriotism that this veteran was rechristened Bharat Kumar during his time.
With films like Upkaar, Purab Aur Pashchim, Kranti and Shaheed to his credit, Manoj Kumar truly earned his moniker.
Dilip Kumar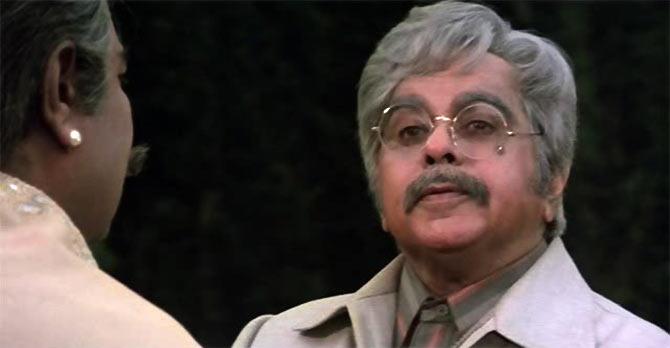 One of the most accomplished and respected actors in Hindi films, Dilip Kumar did his bit to add patriotic films to his formidable filmography.
While he starred in Shaheed in 1948, he shared screen space with Manoj Kumar in Kranti and waged a war on Dr Dang in Karma, Subhash Ghai's 1986 film.
Dharmendra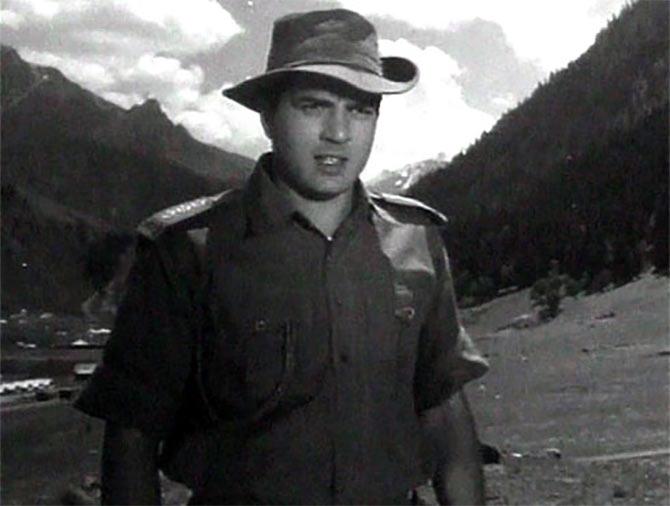 In what is considered to be his finest performance in a career spanning several decades, Dharmendra played the conflicted and guilt-ridden Satyapriya in 1969 film Satyakam.
In the 1964 war film Haqeeqat directed by Chetan Anand, he plays Captain Bahadur Singh, who rescues a small platoon of Indian soldiers.
Amitabh Bachchan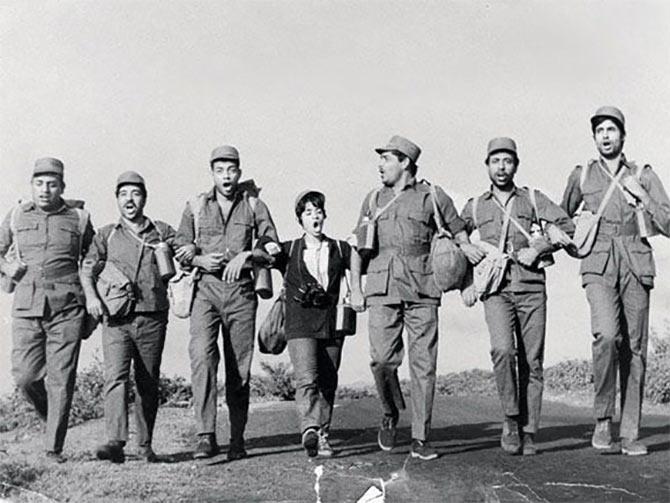 As Anwar Ali, a Muslim poet who's taken in as a prisoner of war in his debut film Saat Hindustani, Amitabh Bachchan won the National Award for Best Newcomer.
In his later career, he earned praise for his roles in Inquilaab, Desh Premee, Main Azaad Hoon, and Major Saab
Sunny Deol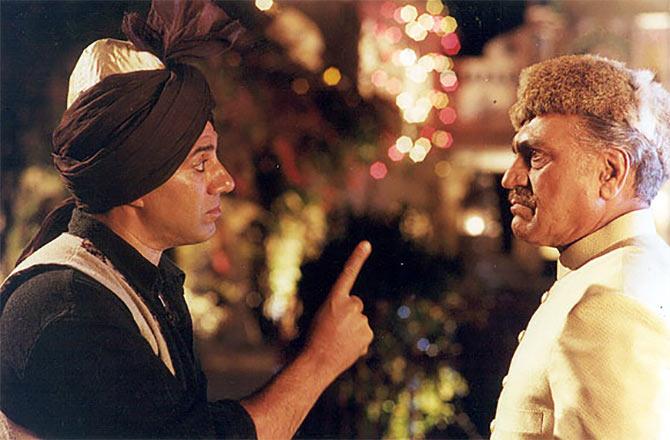 Sunny Deol appeared patriotic in quite a few films like The Hero: Love Story Of A Spy, Border, Gadar: Ek Prem Katha, 23rd March 1931: Shaheed, Maa Tujhe Salaam and Indian.
While the 2003 film The Hero was one of the highest grossers of the year, J P Dutta's Border was a critical success too.
In Anil Sharma's blockbuster Gadar, Sunny played a good natured truck driver Tara Singh who marries a Pakistani girl and later rescues her when she's held captive in Pakistan by her aristocrat father.
In Shaheed, Sunny played freedom fighter Chandrashekar Azad to his brother Bobby Deol's Bhagat Singh. And like the titles indicate, Maa Tujhe Salaam and Indian found a lot of patriotic soul in it from the leading man.
Jackie Shroff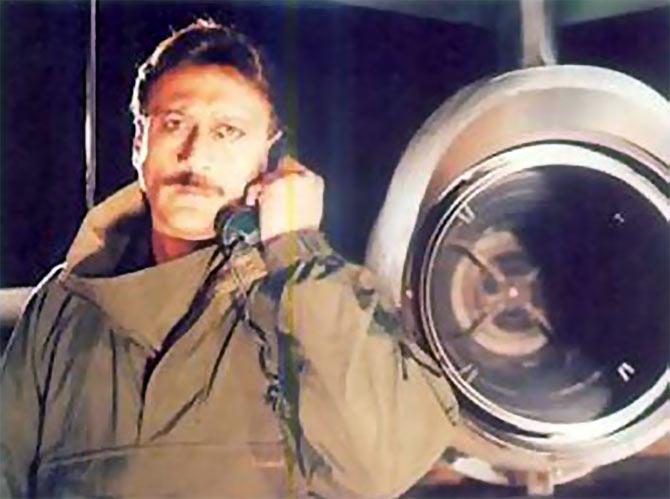 Jackie Shroff costarred with Sunny Deol in Border as Wing Commander Andy Bajwa, who saves the day in the end, and with Dilip Kumar in Karma as one of the three prisoners recruited to help bring Dr Dang to justice.
He also appeared along side his Karma co-star Anil Kapoor in 1942: A Love Story.
Anil Kapoor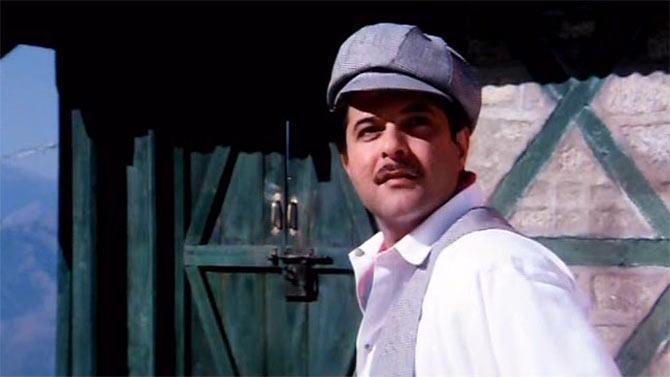 Anil Kapoor plays Major Jaidev Rajvansh in Rajkumar Santoshi's critically acclaimed Pukar, and bagged the National Award for his role in it.
He also appeared along side Manisha Koirala and Jackie Shroff in 1942: A Love Story where he plays Naren Singh, a young man who falls in love with a revolutionary's daughter during the Indian freedom struggle and joins the movement to reunite with her.
Aamir Khan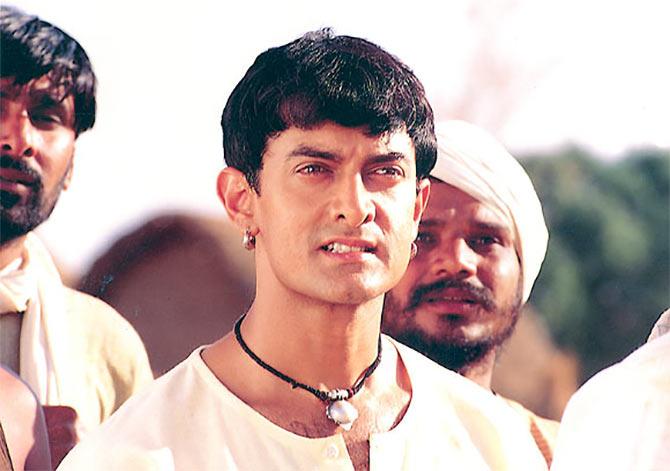 Aamir Khan, who's worked in films like Sarfarosh, Lagaan, Mangal Pandey: The Rising and Rang De Basanti has an impressive number of patriotic films to his credit.
While his portrayal of tough cop ACP Ajay Singh Rathod who fights to curb cross-border terrorism in Sarfarosh was highly praised, he starred in his ill-fated home production Mangal Pandey, playing the revered revolutionary.
As Bhuvan in Lagaan, Khan garnered a lot of acclaim.
Shah Rukh Khan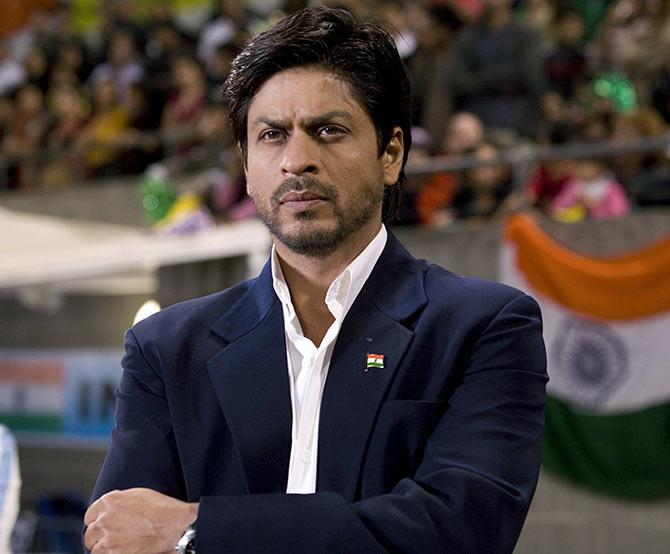 Some of SRK's finest performances belong to films with patriotic motifs.
While his wrongly accused hockey player Kabir Khan who leads a team of women players to victory in Chak De! India was a revelation, his Mohan Bhargava in Swades highlighted his acting chops.
His first home production Phir Bhi Dil Hai Hindustani also showed him in patriotic light.
Ajay Devgn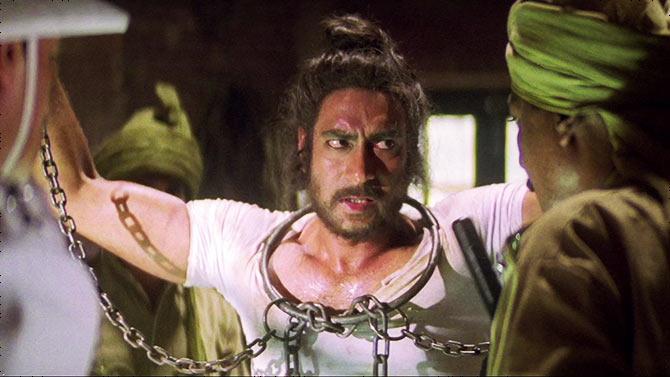 Rajkumar Santoshi's National Award winning biopic The Legend Of Bhagat Singh starred Ajay Devgn in the titular character, and also won him the Nationd Award for Best Actor.
In the 1996 film Diljale, Devgn plays Shaka, a patriotic college student who becomes a terrorist after being wrongly accused by his lover's rich and powerful father, who doesn't approve of their relationship.
His other films include Major Saab and LOC Kargil where he plays Lt Manoj Kumar Pandey of the 1/11 Gurkha Rifles.
Source: Read Full Article