Here are the movies and shows you can stream on ZEE5, Amazon Prime Video, Disney+ Hotstar, ALTBalaji, SonyLIV, Apple TV+ and Voot among others.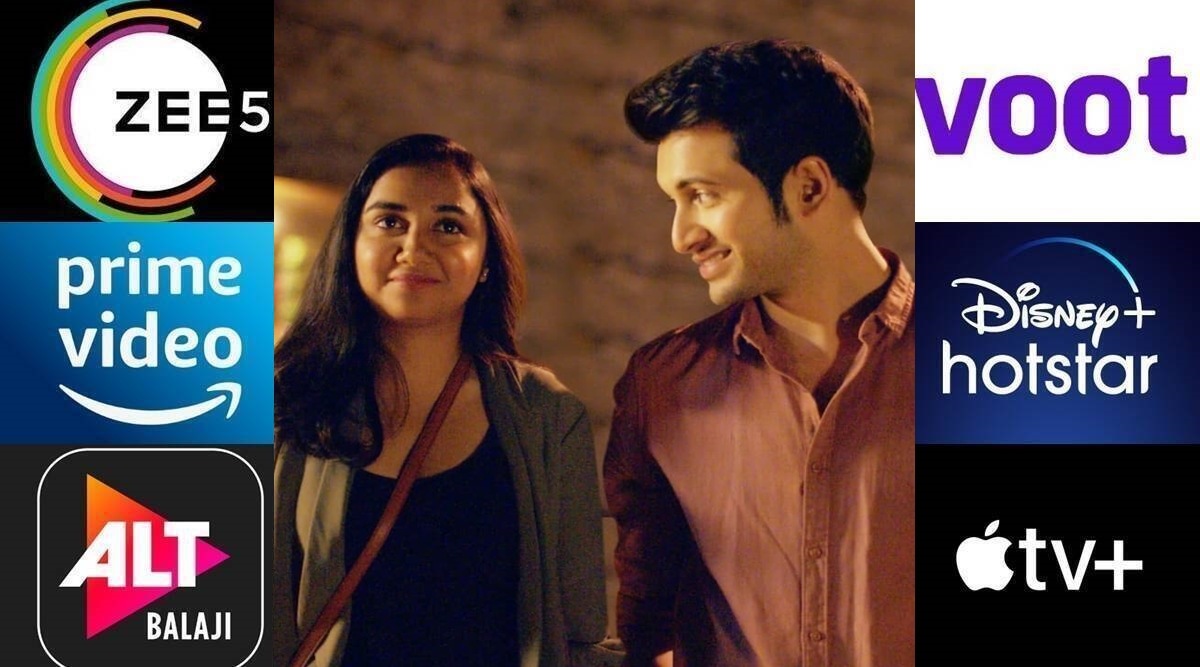 Streaming services like Netflix and Amazon Prime Video are still the major source of entertainment. The good thing is that the content well has not dried up yet. It may soon, but for now previously produced movies and TV shows are debuting on OTT platforms on a nearly daily basis even as big productions meant for theatrical release languish.
Warner Bros has announced a double distribution model for Wonder Woman 1984. The Gal Gadot-led DC superhero tentpole, directed by Patty Jenkins, will release on a streaming platform and in theatres. The streaming option is only for HBO Max subscribers in United States. The rest of us will get to watch only in theatres, and judging by the circumstances, not many have re-developed love for theatrical releases yet due to the fear of catching Covid-19.
Netflix's Mismatched is one of the big releases today. The young adult series, starring Prajakta Koli, Rohit Saraf, Rannvijay Singha and Vidya Malavade among others, is based on Sandhya Menon's novel When Dimple met Rishi.
Prajakta, who plays Dimple in Mismatched, had earlier told indianexpress.com, "For me, this was a big decision because I was stepping out of my YouTube universe for the first time. I had a couple of opportunities before this but they just did not feel right. When I read the story of Mismatched, I looked at it as an audience and I felt that I totally wanted to be a part of the show. I felt lucky to have got such an opportunity, which is so perfect."
Here's what you can watch on OTT platforms today.
It is a pity that one of the best sitcoms on television is not as publicised as others. Curb Your Enthusiasm is an out-and-out Larry David show, who is the writer behind probably the greatest sitcoms of all time, Seinfield. He plays his own fictionalised version in this show. This show delivers more laughs in one episodes than a popular sitcom like The Big Bang Theory would in an entire season.
Based on the 1993 novel of the same name by John le Carré, this miniseries has two of the best actors on television: Hugh Laurie and Tom Hiddleston. It is a espionage drama and is engaging throughout its run.
A DC TV show that embraced the crazy after tip-toeing around it for a couple of seasons. And it is live-action. There is few things off-limits or too insane for this show. It may not have Batman (Bruce Wayne is a young boy in the show) but it has every single member of Batman's rogues gallery, and this was just as good.
Hugh Jackman and Allison Janney play the roles of school superintendent Dr Frank A Tassone and district official Pamela Gluckin, respectively. The two are accused of embezzlement of hundreds of thousands of dollars from district funds. Their job is to bury the accusation and keep it from going public.
Mickey Mouse stars in the retelling of the classic story, as Mickey, a poor peasant, and the Prince, son of the dying King.
Officially the debut of Mickie and Minnie Mouse, Steamboat Willie has Mickie being a mischievous deckhand on a riverboat that is under the command of the tyrannical Captain Pete.
Netflix's young adult web series Mistmatched, starring Prajakta Koli and Rohit Saraf, is now streaming.
A Simple Murder is finally streaming on Sony LIV. The dark comedy series stars Mohammed Zeeshan Ayyub, Sushant Singh, Priya Anand, Yashpal Sharma, Gopal Datt and Ayaz Khan.
In her review of A Simple Murder, The Indian Express film critic Shubhra Gupta wrote, "So we get a rising body-count, shiny-grimy West Delhi Dwarka-Janakpuri-Mayapuri locations– a grungy watering-hole where would-be assassins meet, perchance, a hotel where you can hire ladies of the night for a bit of S&M, a junkyard where the carcasses of cars and humans get the same treatment, and a bag stuffed with pink notes which keeps changing hands. The writers display flair and imagination, and that's more than half the battle won. The other half is taken up by the actors, and what a blast they are."
Source: Read Full Article