The non-life-insurance industry had moderate growth of 15 per cent year-on-year (Y-o-Y) in August 2023.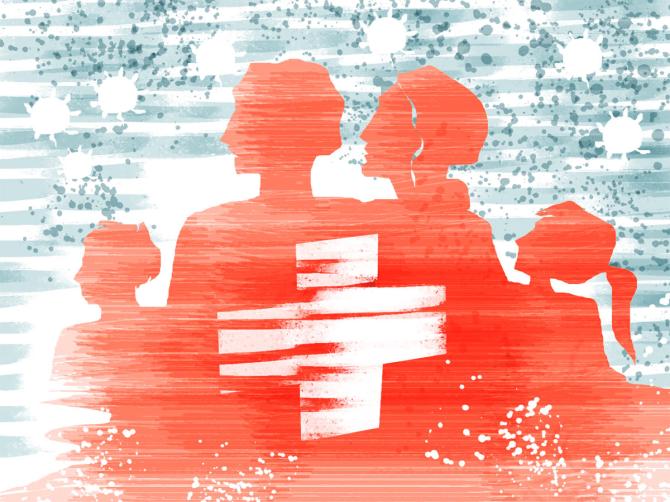 Core retail segments like motor and health continue to report strong growth of 19-20 per cent with competitive intensity still visible in the motor OD (owner driven) segment.
Commercial lines reported muted growth. Group health remains a key driver. Among the listed companies, ICICI Lombard continues to trail in the motor section while Star Health has lost its Y-o-Y retail market share although its better on a sequential basis.
Private general insurance players maintained 54 per cent market share with moderate 17 per cent growth (ex-crop insurance).
Motor OD growth has been strong at 19 per cent Y-o-Y in August, 2023 and 21 per cent in April-Aug, 2023.
Increase in average selling prices of vehicles has supported motor growth.
Motor owner driven growth has picked up to 17 per cent (from 11-15 per cent in the past two months) for ICICI Lombard but it is trailing the industry growth of 19 per cent.
New-age players such as Digit and Acko had 34-54 per cent growth in August, 2023 (despite high expense ratios of 35-58 per cent in Q1FY24).
Other players like Bajaj Allianz, HDFC Ergo and Chola MS have been selective in the motor segment. SBI General has reported strong 29 per cent Y-o-Y growth (ex-crop) in August, 2023 — driven by motor insurance, up 35 per cent in August — which reversed a trend of decline between April to July.
In health, Star Health's retail growth was 18 per cent in August. Other standalone health insurers like Care (up 56 per cent) and Niva Bupa (up 25 per cent) have done much better.
However, Star retains dominant in market share with around 32 per cent of the health insurance space.
The industry's aggregated gross written premium (GWP) decreased 4 per cent Y-o-Y in August, 2023 due to lower premiums in crop insurance, export & credit, marine, etc.
Standalone health and private multi-line players reported higher GWP gains which means they took more market share from public sector undertakings (PSUs).
When one includes crop, Bajaj Allianz had a big 64 per cent growth in GWP due to 270 per cent growth in crop insurance.
Both ICICI Lombard and Bajaj registered significant gains in GWP market-share but ICICI continues to lose market share in the motor segment.
As far as listed stocks are concerned, there hasn't been much change in share prices.
Some analysts continue to have 'buy' recommendations on Star despite the aggressive growth of other standalone health insurers.
The growth in motor section is expected to accelerate in Q3FY24, given the usual spurt in the festival season vehicle sales.
Health growth seems to be driven by retail at the moment.
Overall, ICICI Lombard gained a little market share in GWP but its underperformance on the motor side is a cause for some concern.
As Bajaj Allianz is a joint venture between Allianz of Germany and Bajaj Finserv, it is hard to assess the impact of this segment on the share price.
Among the PSUs, New India Assurance has gained marginally while General Insurance Corporation of India (GIC) has lost a little ground.
According to Bloomberg, a majority (65-80 per cent) of analysts are positive on Star Health, ICICI Lombard and GIC RE; for New India, four out five have 'sell' recommendations.
However, their target prices indicate 11.5 per cent upside in Star Health and 4.7 per cent in ICICI Lombard. For GIC and New India, analysts see a downside of 3 to 24 per cent.
Disclaimer: This article is meant for information purposes only. This article and information do not constitute a distribution, an endorsement, an investment advice, an offer to buy or sell or the solicitation of an offer to buy or sell any securities/schemes or any other financial products/investment products mentioned in this article to influence the opinion or behaviour of the investors/recipients.
Any use of the information/any investment and investment related decisions of the investors/recipients are at their sole discretion and risk. Any advice herein is made on a general basis and does not take into account the specific investment objectives of the specific person or group of persons. Opinions expressed herein are subject to change without notice.
Source: Read Full Article