Images from Day 2 of the 2023 US Open at Flushing Meadows in New York on Tuesday.
Alcaraz advances as injured Koepfer retires
Defending champion Carlos Alcaraz cruised into the second round of the US Open on Tuesday after his opponent, German Dominik Koepfer, retired with an injury during their primetime match in the Arthur Ashe Stadium.
The 20-year-old top seed from Spain was leading 6-2, 3-2 when Koepfer retired, having rolled his ankle at a grimace-inducing angle minutes into the match. Alcaraz will play Lloyd Harris of South Africa in the second round.
"He's a great player, he has big shots so I have to be really focused on the match," said Alcaraz. "Obviously (it) is going to be a tough one."
Alcaraz drew a packed crowd to the iconic American stadium but the affair quickly unraveled as underdog Koepfer stopped short along the baseline in the first game, twisting his left ankle and losing much hope of putting up a fight.
He took a medical timeout to have his ankle taped and returned to the court with the score at deuce but was clearly not at full strength and Alcaraz easily converted a break point with a well-placed drop shot.
The German showed grit as he fended off a break point in the third game of the first set but was overheard telling his team that his ankle was in terrible shape, as his camp questioned whether he should continue.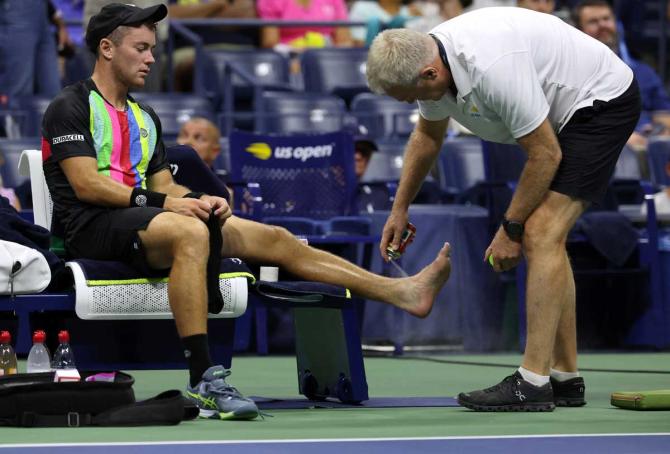 Koepfer buried his head in his towel after Alcaraz forced him into a forehand error to convert on a break point chance in the seventh game.
Wimbledon champion Alcaraz was in fine form, sending over 19 winners with few mistakes across the match, and broke Koepfer to love in the third game of the second set after the German whacked a backhand shot out of bounds.
Koepfer fended off a pair of break point chances in the fifth game before solemnly walking to the net to resign.
"Obviously I have to give credit to him," Alcaraz said in on-court remarks after the match. "First step on the court, I felt great… the same energy that I felt last year."
Alcaraz will lose his world number one spot when the tournament wraps after rival Novak Djokovic demolished Frenchman Alexandre Muller in his opening match on Monday, a result that meant the Serb will replace him at the top of the rankings.
Venus Williams suffers early exit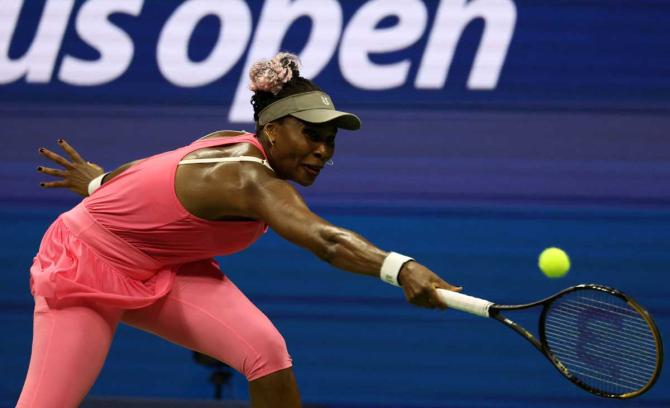 Two-time US Open champion Venus Williams suffered her most lopsided loss in 24 appearances at the Grand Slam tournament with a 6-1, 6-1 defeat at the hands of qualifier Greet Minnen in the first round on Tuesday.
The German smacked 24 winners and saved all six break points she faced to dispatch the veteran American, who she reveres.
"In 1997, Venus already played a final here and I was just born, so for me it was incredible to play a legend like her," the 26-year-old Minnen said in an on-court interview.
"I have huge respect for her."
Former world number one Williams' best chance of climbing back into the contest came when she had a break point opportunity in the opening game of the second set but she failed to convert.
The hard-hitting Minnen would break the next game at love and cruise to victory in the match that lasted just 75 minutes.
"First I have to give credit to my opponent," Williams told reporters.
"There wasn't a shot she couldn't make. Even when I hit really amazing shots, she just hit a winner or a dropshot, so I don't think I played badly. I think it was just one of those days where it's just unlucky."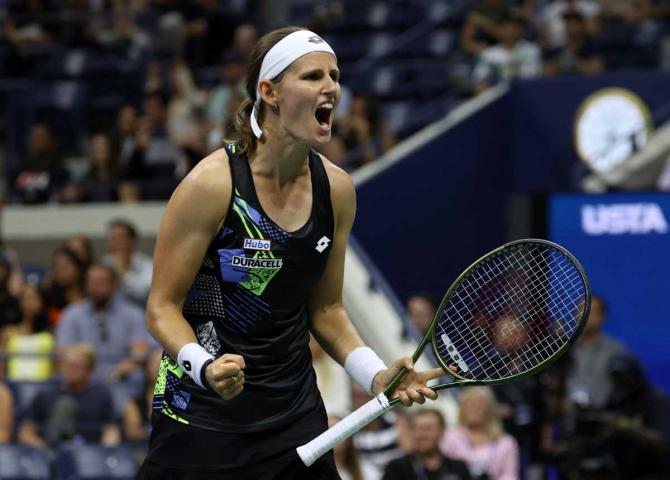 Seven-time Grand Slam winner Williams, whose younger sister Serena retired after last year's US Open with 23 major titles to her name, said she was prepared to come to Flushing Meadows without her sibling playing.
"I was very much aware that Serena wouldn't be playing the tournament, so I think I was okay. I've had a chance to get used to that idea even before she retired," she said.
"I kind of knew that was coming."
Asked when she might hang up her racket, Williams was non-committal.
"I wouldn't tell you," she said with a smile.
"I don't know. I don't know why you're asking."
Murray and Norrie advance in straight sets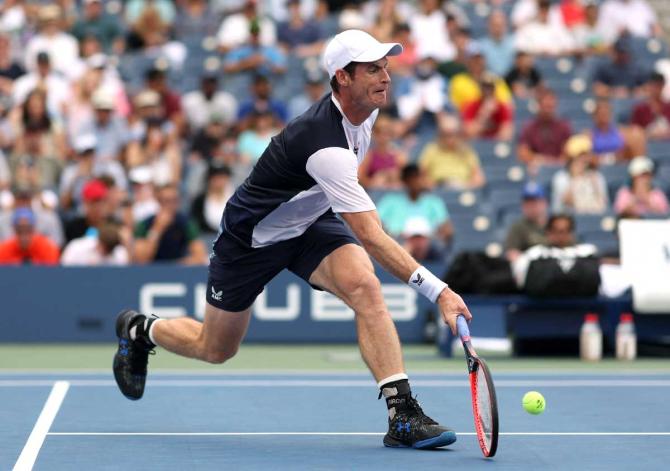 Andy Murray and Cameron Norrie sailed into the second round of the US Open with straight-sets wins on Tuesday as hopes for British success at the tournament got off to a promising start.
Former champion Murray, working his way back from hip surgeries, was forced to labour more than Norrie, needing four match points and three hours to beat Frenchman Corentin Moutet 6-2, 7-5, 6-3, sealing victory with a lovely backhand winner.
"I'm at my highest ranking since I had the metal hip so I'm happy with that," said Murray, the former world number one now ranked 37th and unseeded at the major he won in 2012.
"It's not been an easy journey – obviously I would like to be ranked higher," he added after notching his 200th match win at a Grand Slam tournament.
Murray, 36, comfortably captured the opening set against his 24-year-old opponent before falling an early break behind in the second.
Moutet had set points at 5-4 but failed to convert and Murray broke with a blistering backhand winner, leading the emotional Frenchman to demolish his racket.
Murray had set point two games later and did well to put a well-placed serve back into play and Moutet responded by badly missing an overhead to fall two sets behind.
On serve at 2-2 in the third, Moutet fell while chasing down a ball hit into the corner, the lefty landing hard on his left wrist and staying down for an extended period.
He would continue and dig deep to fend off break points and hold for 3-3.
But fan-favourite Murray would not be denied, converting his 10th break point chance of the set with a deft drop shot for 5-3 en route to victory.
"It was amazing – brilliant atmosphere," Murray said to his many fans packed into the Grandstand court.
"He's one of the most skillful players on the tour. He always causes a little bit of chaos out there."
Earlier in the day, 16th seed Norrie cruised past Alexander Shevchenko 6-3, 6-2, 6-2 in 91 minutes as he looks to turn around a disappointing second half of his season.
Norrie fell in the second round of Wimbledon and suffered first round exits at three US Open warm-up events but played nearly flawless tennis to dispatch the Russian.
"I always feel good coming to New York and I think I was really hungry to get a win. You know, I hadn't had too many in the last few weeks," Norrie told reporters.
"It was a good win, but on to the next one."
Britain's Dan Evans and Jack Draper are also in action on Tuesday.
Garcia ousted in first round by Chinese qualifier
Caroline Garcia's hopes of making another deep run at the US Open came to a quick end as the French seventh seed suffered a shock 6-4, 6-1 first round loss to Chinese qualifier Yafan Wang on Tuesday.
Garcia, a semi-finalist at Flushing Meadows last year who went on to claim the biggest title of her career two months later at the WTA Finals, was undone by 34 unforced errors against world number 114 Wang.
With the loss, Garcia will fall from the top 10 of the rankings to outside the top 20.
Wang, a former world number 47 who missed seven months of action in 2022 and was ranked 696th in March, has a 57-10 across all levels this year, including titles in five ITF events and the WTA 125 tournament in Stanford two weeks ago.
Source: Read Full Article